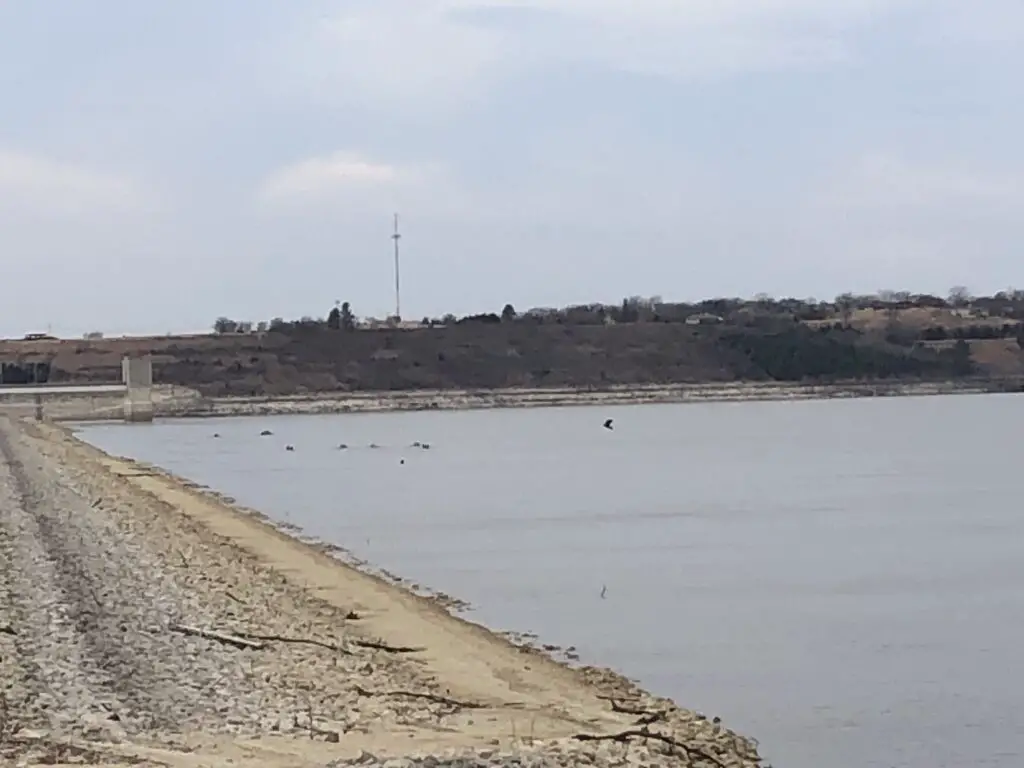 The U.S. Army Corps of Engineers has officially declared the longest flooding event in the history of the Kansas City District over. The Kansas City District includes Manhattan.
District Commander, Col. Bill Hannan declared the the Emergency Operations Center activation level returned to Level IV – normal operations. The district has been continuously activated since March 13 – 279 days, which marks the longest duration declared flooding event in district history.
As of last Wednesday, all Missouri River stages within the district area of operations had dropped below flood stage for the first time since March 13. The forecast is for the water levels to continue to decrease. Tuttle Creek Lake recently dropped below 1,075 feet – normal pool – and was at 1,072 feet in elevation this (TUE) morning. It peaked at over 1,135 feet May 31 due to an unusually wet spring in the basin.