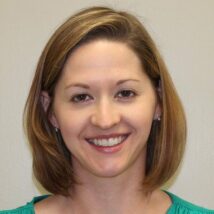 The National Bio and Agro-Defense Facility in Manhattan continues to make new hires as the facility is now three years out from becoming fully operational.
On Thursday's edition of In Focus, NBAF officials introduced new Communications Director Katie Pawlosky, who began training with NBAF just a few weeks ago.
Pawlosky spoke about the important role NBAF is going to play in the community and attracting jobs going forward.
NBAF Director for USDA APHIS Dr. Ken Burton says this opens a new opportunity to do even more outreach.
Burton says additionally some NBAF employees have formed an inclusive council on engagement with a goal of diversity opportunities involving NBAF employees as well as outreach and environmental support.
Construction at NBAF is winding down, both on schedule and on budget, with a decrease in worker population a drop in expenditures from 20 million down to 10 million dollars per month. The number of USDA facilities workers is increasing. Director of the National Agricultural Biosecurity Center Marty Vanier says they are observing contracted building automation systems personnel, as the facility transitions from construction into commissioning.
NBAF officials will also take part Dec. 17th and 18th in the Kansas Department of Agriculture's annual foot-and-mouth disease training exercise.