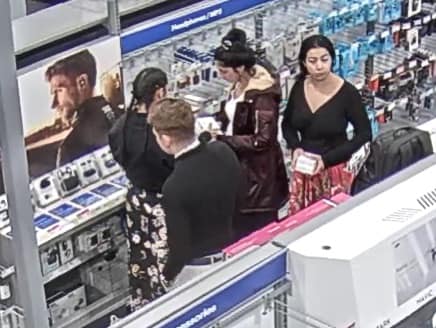 Riley County Police are attempting to identify a group of individuals potentially linked to the theft of more than 30 electronic devices from the Manhattan Best Buy store.
A post on the RCPD Facebook page Sunday night showed surveillance photos of five suspects, two men and three women. The photos were reportedly from Nov. 16, but the crime was reported by the company this week. The total loss is estimated at $3,600.
Anyone with information to help identify the suspects should call RCPD or Crime Stoppers.
Additional surveillance photos are below.