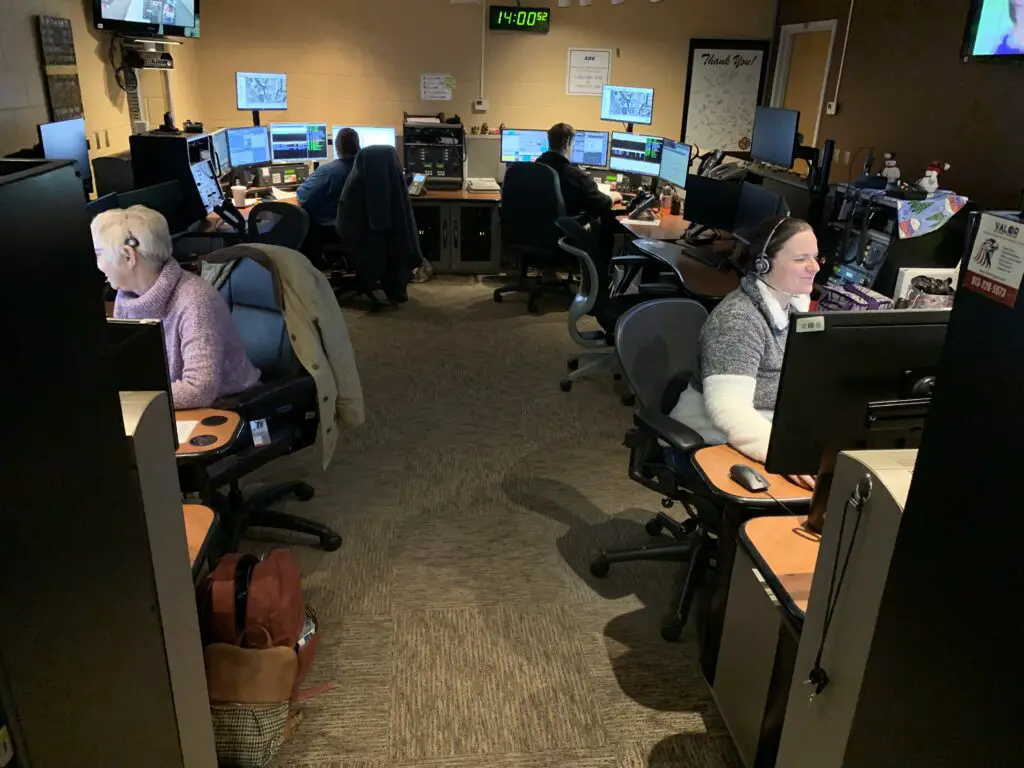 New efforts are underway to address turnover and increase retention in one of the most critical divisions of the Riley County Police Department.
Dubbed a priority since taking over a year ago, RCPD Director Dennis Butler Monday presented to his governing Law Board a proposal to reclassify position responsibilities and pay grades for dispatchers within the Riley County Communications Center.
Butler says the proposal essentially cuts training in half from the current seven month training cycle and creates a career ladder.
Level two dispatchers would be classified as handling communications for all entities. Butler says by doing this, he hopes to improve retention rates within the division, which have lacked due to a variety of compounding issues.
The fiscal impact of the plan in 2020 would be approximately $34,000 to create new pay grades, create the two positions and elevate the salaries of the remaining positions. Law Board member Barry Wilkerson commended the proposal, if it makes financial sense for RCPD.
Law Board Linda Morse also supported the measure
No action was taken on the item Monday. Butler on KMAN's In Focus program last week said the changes will be implemented likely over the next two years. He says it's a priority to fix the issue because of the level of importance dispatchers play in day-to-day operations not only for RCPD, but also Riley County and Manhattan Fire as well as Riley County EMS.
End of year expenditures
The Law Board was presented end-of-the-year figures in RCPD's unused personnel funds, which are currently estimated to be on pace for about $1.2 million based on current projections.
Those funds are also on pace to be completely consumed by the end of December. RCPD Captain Josh Kyle says a big chunk of those funds being transferred later this month are for the radio system upgrade.
Kyle says the department recommends any dollar not used elsewhere should be put into the non-personnel fund to help with the purchase. RCPD has also reached a tentative agreement with its accounts payable and contracts software company of just under $80,000. Vehicle replacement is estimated at $65,000 for an investigations unit and a seizure vehicle.
After expenditures, Kyle says RCPD estimates having around $180,000 in unused personnel funds. The $1.2 million estimate for anticipated remaining funds is on track with the previous three RCPD budgets.
Victims of Crime Act Grant
The Law Board also voted to accept a Victims of Crime Act grant under the condition that it be brought back for acceptance again if there's a revised budget. This grant covers the salary for RCPD's new Victim Advocate Coordinator.
CALEA Assessment for re-accreditation
RCPD recently underwent its CALEA assessment for re-accreditation last week. Director Butler anticipates no issues preventing them from having a renewed accreditation, which will be announced in the spring.
No action was taken on Director Butler's contract, which will require a special meeting sometime before the end of December.
The next Riley County Law Board meeting will take place on Thursday, Jan. 23 due to changes in Law Board membership.