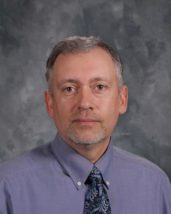 Some major facilities upgrades are happening soon for USD 323 Rock Creek Schools.
During Monday's school board meeting, the district entered into a contracted agreement with the Rock Creek Diamond Club, a group of businesses and individuals wanting to build a baseball diamond out on the Rock Creek campus, north of the softball diamond. USD 323 Superintendent Kevin Logan says a special meeting is likely on Dec. 16 to finalize the contract.
The district currently uses a baseball field in Westmoreland but it cuts into practice time for students among other KSHSAA restrictions. The new campus baseball field could be constructed by the spring 2020 season.
Logan says the district's softball field is also getting an upgrade.
Logan and USD 320 Wamego Superintendent Tim Winter are featured the second Wednesday of each month on KMAN's In Focus.