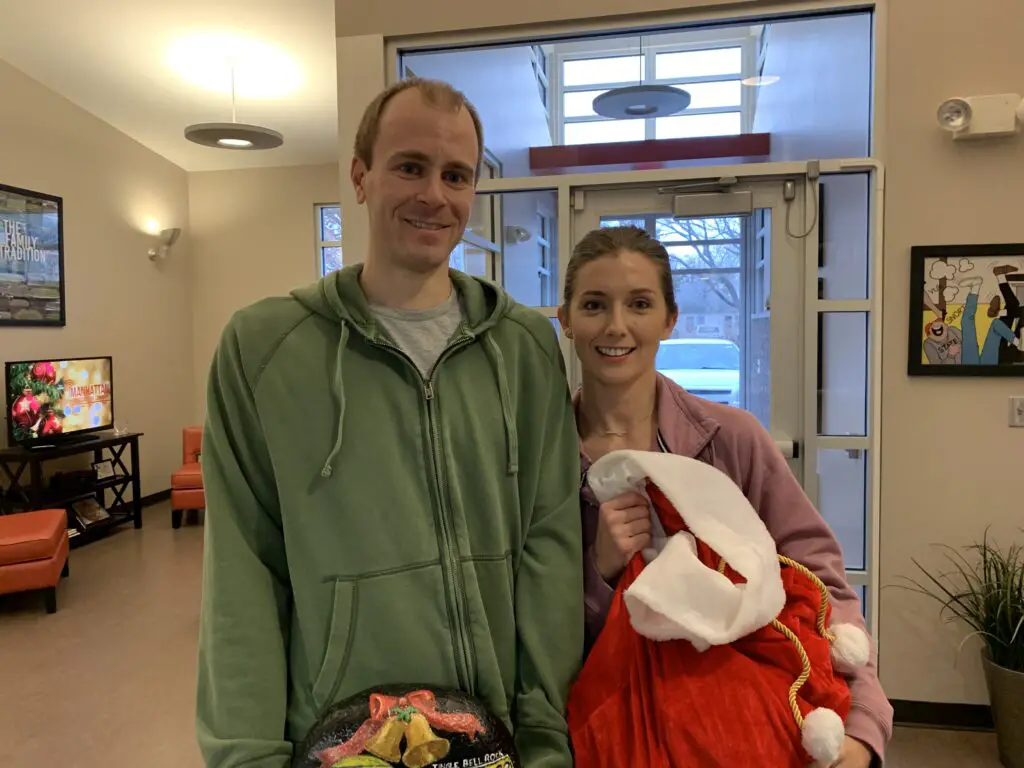 The hunting season has wrapped up in the search for the second G. Thomas Jewelers – Godfrey's Tactical Supply Jingle Bell Rock.
Manhattan couple Blake Kitchens and his wife Tonya found the rock near the tennis courts by a tree in the Wamego recreation complex, telling the KMAN Morning Show, the clue they heard Friday morning led them right to it.
This is their first time finding the rock, in what's become an annual tradition for them. They're looking forward to their haul of cash and prizes provided by area sponsors.
Tonya explains the moment she made the discovery.
The pair rushed back to the Manhattan Broadcasting studios to turn in the rock and collect their winnings, prior to catching a flight out of Kansas City to Pennsylvania for the holidays.
Blake and Tonya also had their hunting tags, which helped double their winnings.