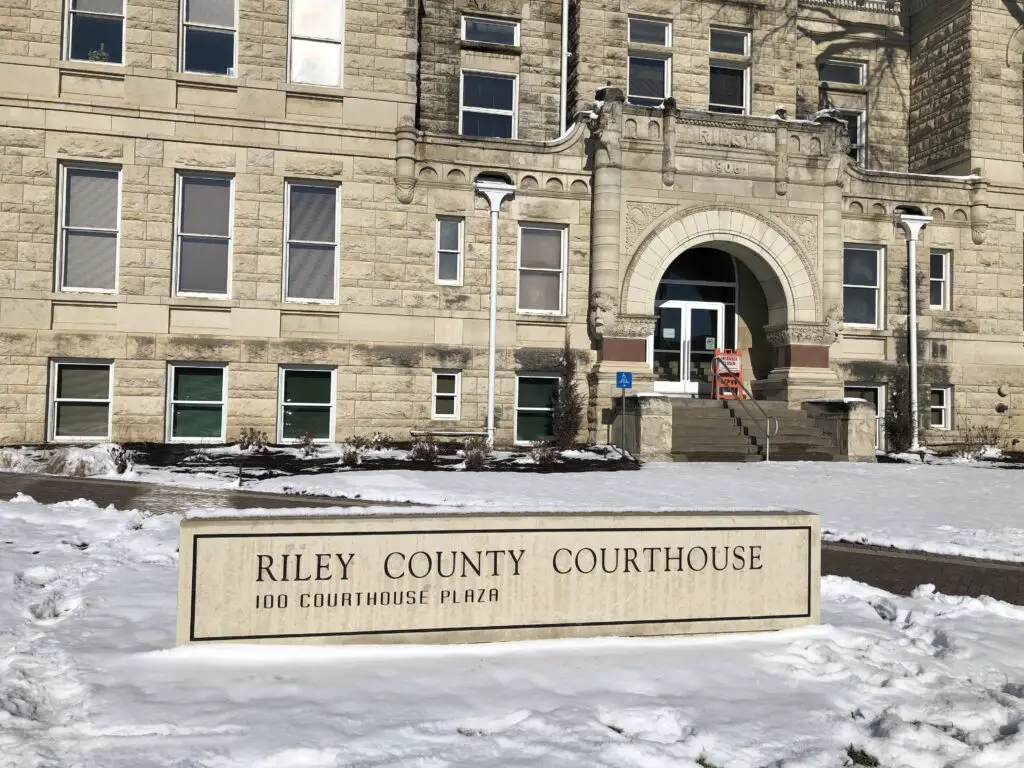 A status conference for a 29-year-old Manhattan man accused of murder has been reset.
At Tuesday's status hearing, Public Defender Cole Hawver told Judge William Malcolm they received written discovery this week in the case against Richard Goens, who is charged with first-degree murder and attempted aggravated battery in the Nov. 1 shooting death of 24-year-old Tanner Zamecnick. Hawver says his office may have a conflict of interest that may require them to withdraw from the case.
Goens is also charged with aggravated battery and aggravated assault against a female victim, stemming from that incident.
The Riley County Attorney's Office will review the potential conflict and the case will come back for a status hearing at 1 p.m. Dec. 31.