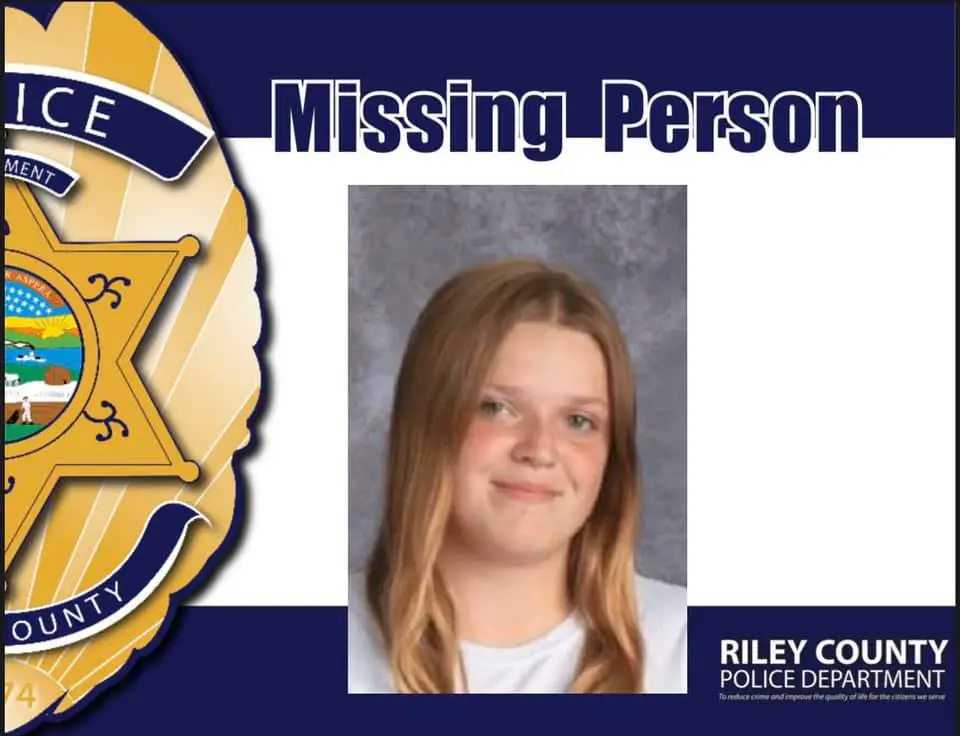 UPDATE: Saturday 6 a.m.
RCPD located 13-year-old Eylisa Bowles late Friday night. Police did not say where she was located but that she was okay after having been reported missing Thursday night from her home.
Original story
Riley County Police are searching for a runaway child from northern Riley County.
Police said Friday 13-year-old Eylisa Bowles was last seen at her home in 20000 block of Tuttle Creek Blvd Thursday evening around 9 p.m. She's believed to be driving a 2003 Mitsubushi Eclipse convertible with a dark-colored hood and bumper with white body. It's also missing the front, driver's side headlight. A photo is shared below courtesy RCPD. The car has Kansas tags 742 MNW.
Anyone with information should contact RCPD or Riley County Crime Stoppers.