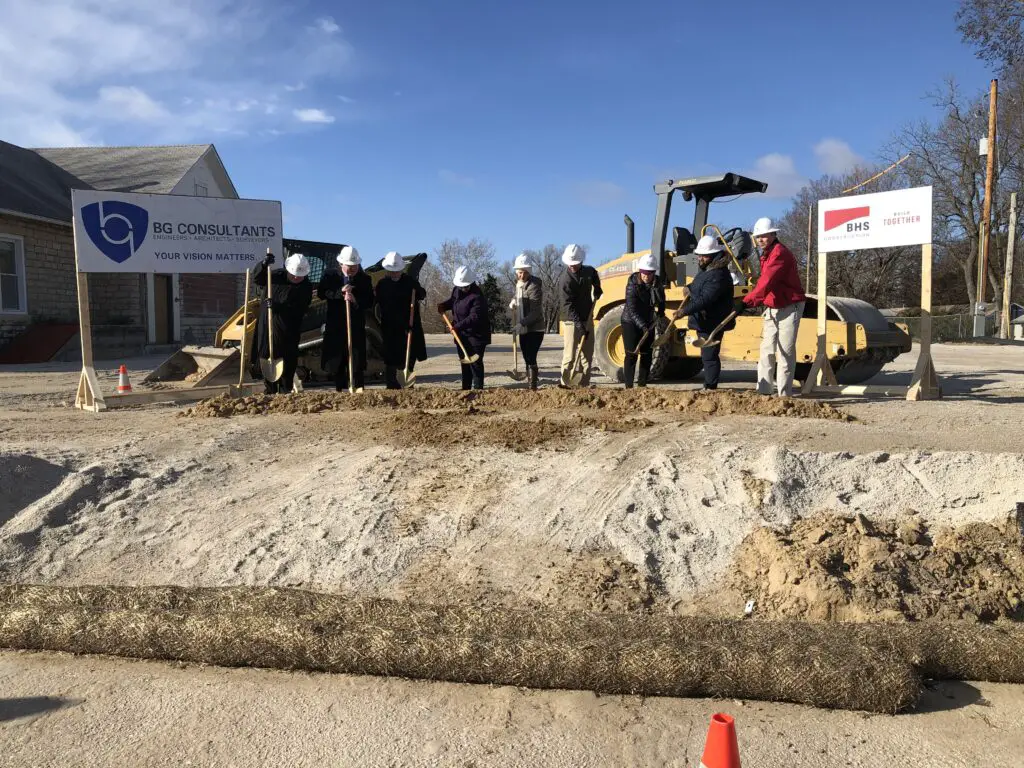 USD 383 Manhattan/Ogden school officials broke ground Monday on the College Hill Early Learning Center's construction project.
The $7.3 million facilities improvement will see the addition of a new storm shelter, expanded campus to include 11 classrooms, age-appropriate playgrounds and more. Superintendent Dr. Marvin Wade says Monday's ceremony was the district's opportunity to thank the community for its support.
"We knew we could deal with curriculum, staffing and a lot of different things, but facilities is kind of a tough one. You have to have the community behind that in order to be able to build facilities with the right counter heights, playgrounds equipment and things built for early learners," he said.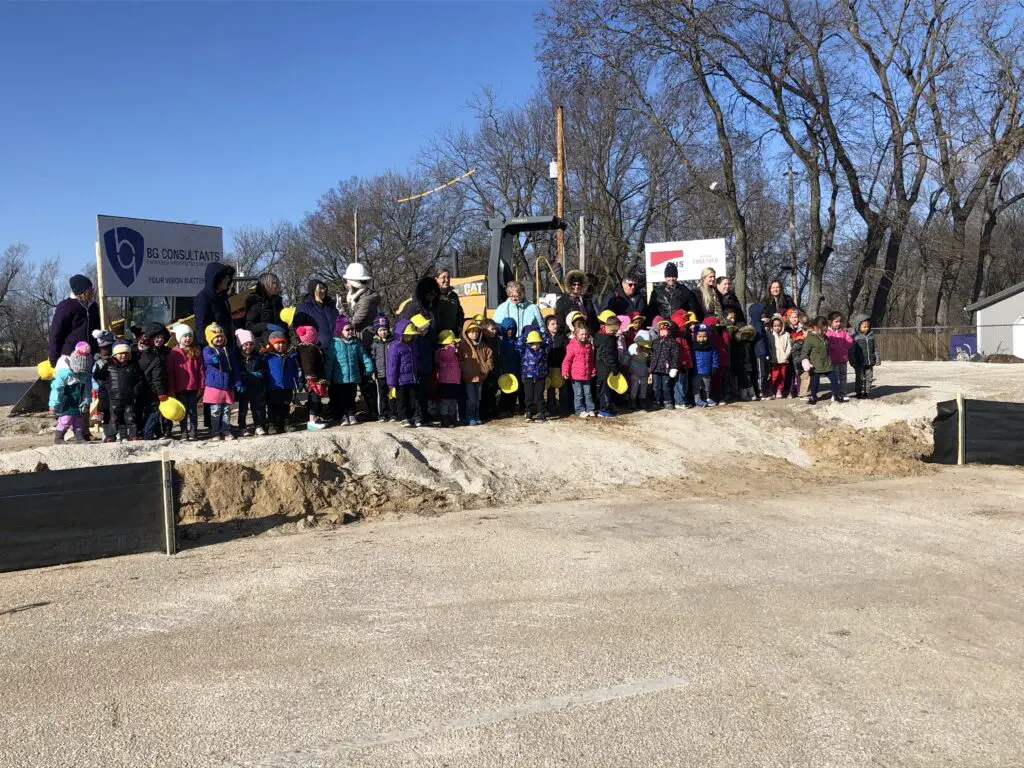 District officials including school board members, teachers, administrators and College Hill Principal Elizabeth Nelson were on hand to shovel the first scoops of dirt. Construction actually began last month following the demolition of a portion of the building.
In the past, preschool students were in a space that had been modified to meet the needs of young children. When finished, College Hill will include expanded learning space and a consolidated, one campus district early learning office.
College Hill preschoolers are currently being housed in temporary space set up in the basement of Trinity Presbyterian Church. Construction is expected to commence in about a year. BG Consultants and BHS Construction are overseeing the design and construction of the facility.
Construction is expected to commence in November 2020.