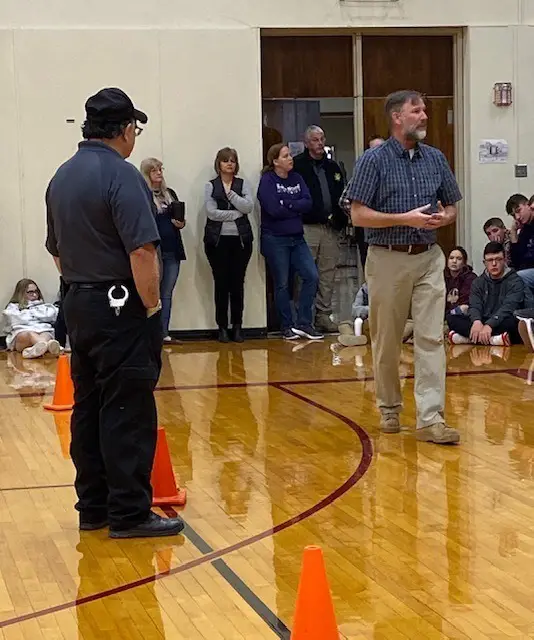 WABAUNSEE COUNTY— USD 330 Mission Valley Schools officials are working closely with members of the Wabaunsee County Sheriff's Office after a pair of alleged threats this week at the school.
One student was taken into custody Tuesday after the district alerted parents to a reported threat. According to Sheriff Rob Hoskins it involved a student making a threat to another student. The individual taken into custody was not named but is reportedly getting the attention they need.
The school district contacted the sheriff's office Monday with concerns about a social media threat. Deputies and the Kansas Highway Patrol investigated and that incident was resolved without any danger to students, faculty, staff of the public. One person was taken into custody from a residence in Wabaunsee County.
An assembly was held at the school following the pair of incidents to discuss the severity and consequences of such statements on social media, reminding them that they take all threats seriously.