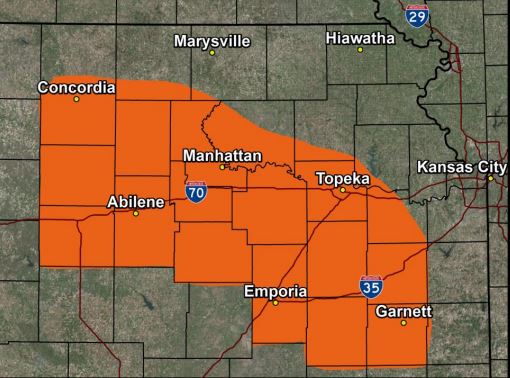 Burn bans are in place across much of the region including Riley and Pottawatomie counties for Wednesday and Thursday.
That's because of the threat of high winds and dry conditions which could easily fuel grass fires. Breezy southeasterly winds could gust as high as 35 mph, coupled with temperatures in the mid-to-upper 50s are likely this afternoon. Burning is discouraged until conditions improve. Red Flag warnings blanket much of south-central Kansas as well.
Rain and snow chances and increased humidity enter the area Friday along with a cool down, which should reduce the fire risk. Accumulating snow and ice is possible between Friday morning and Friday night.