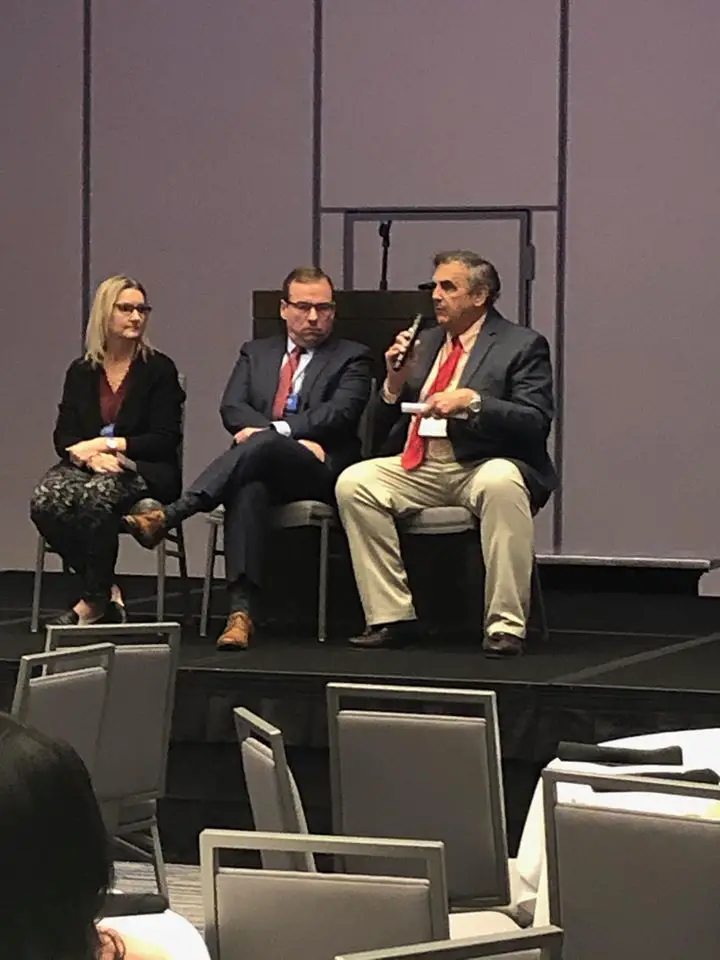 Manhattan city officials took part in the annual Flint Hills Leaders Retreat, held in Olathe last weekend.
The event featured a variety of speakers touching on key economic issues facing Kansas, including migration to the state and employment growth. The state ranks near the bottom in both categories. Kansas Department of Commerce Deputy Secretary Patty Clark provided statistics on these categories during Friday's meeting.
On KMAN's In Focus Tuesday, Mayor Usha Reddi said hearing Clark speak to these issues caused her to reflect, noting that in order to recruit and retain businesses, the state needs to build its workforce.
Mayor Reddi - build our workforce
Reddi says it's also important that as the region pushes to attract and retain younger demographics to fill jobs, to not ignore those 65 and older, looking for a place to retire to.
Mayor Reddi - 65 and older
Local leaders were also briefed recently on what to expect in terms of deployments at Fort Riley in 2020.
The topic came up during this year's Flint Hills Leaders Retreat, held this past weekend in Olathe. The annual event brings regional leaders from Manhattan, Junction City and Wamego for two days of engaging material aimed at improving the economic vibrancy of the area.
City Manager Ron Fehr shared some of the highlights given by Maj. Gen John Kolasheski.
As for concerns of Base Realignment and Closure (or BRAC), Mayor Usha Reddi says that was not brought up during the retreat.
Fehr says there are a number of factors keeping Fort Riley vibrant, most notably its location in the middle of the country.
Deployments and re-deployments are expected to be down this year compared to the past year.
Currently the 2nd Armored Brigade Combat Team is preparing for its next rotation to the Republic of Korea. It's not clear how many soldiers are being deployed.
The two-day retreat wrapped up with city and county officials clamoring for a potential economic development sales tax renewal. The current tax expires in 2022. The issue may become a ballot question for voters in November.