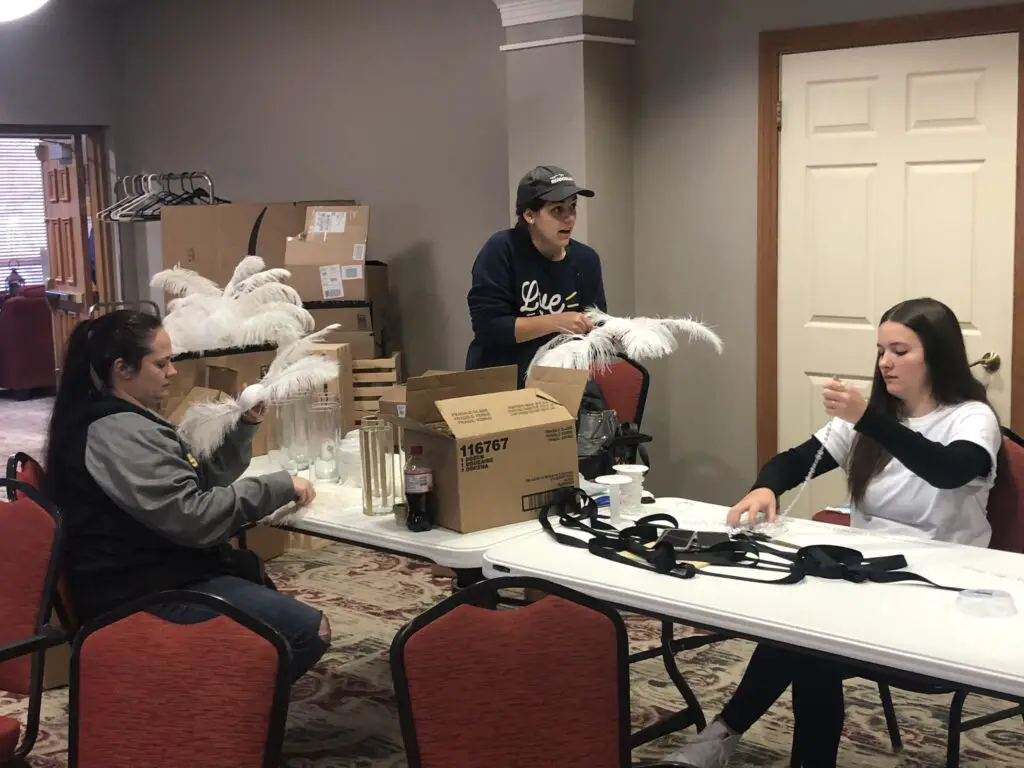 Student volunteers and community members gathered Saturday at the Staley School of Leadership building for a day of service to honor the legacy of Dr. Martin Luther King, Jr.
Following a breakfast, volunteers went out to several different locations in the community for volunteer work. Some groups went to Goodwill to sort clothes, while another group went to Meadowlark to decorate for a party the residents were having. K-State holds a week of observance honoring Dr. King every January, kicking it off with the day of service the first weekend students are back on campus for the spring semester.
In total, 123 volunteers came out, half of whom were students. K-State senior Leah Gaines was one of the volunteers with the Meadowlark contingency.
Gaines explains what Dr. King's legacy means to her.
Student groups including Hands On K-State participated Saturday. Club student leader Cally Williams helped lead the event.
K-State student volunteer Brianna Jackson went to Goodwill to help sort clothes.
MLK Observance Week at K-State continues Monday through Friday with a lineup of guest speakers, Presidential Awards, the Presidential Luncheon and the annual laying of the wreath on the Dr. King bust at the K-State Student Courtyard. For a full list of activities, visit the K-State Office of Diversity and Multicultural Affairs online.
Photos from Saturday's event are below. All photos by Derek Darr/KMAN.