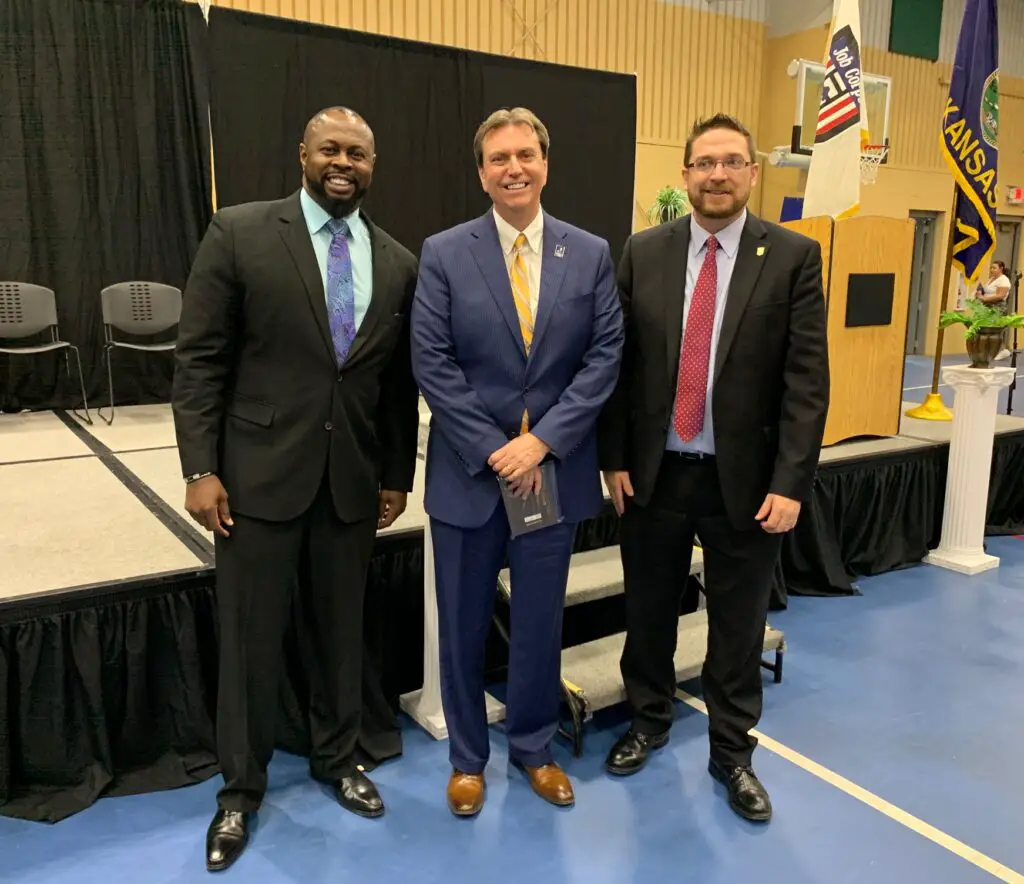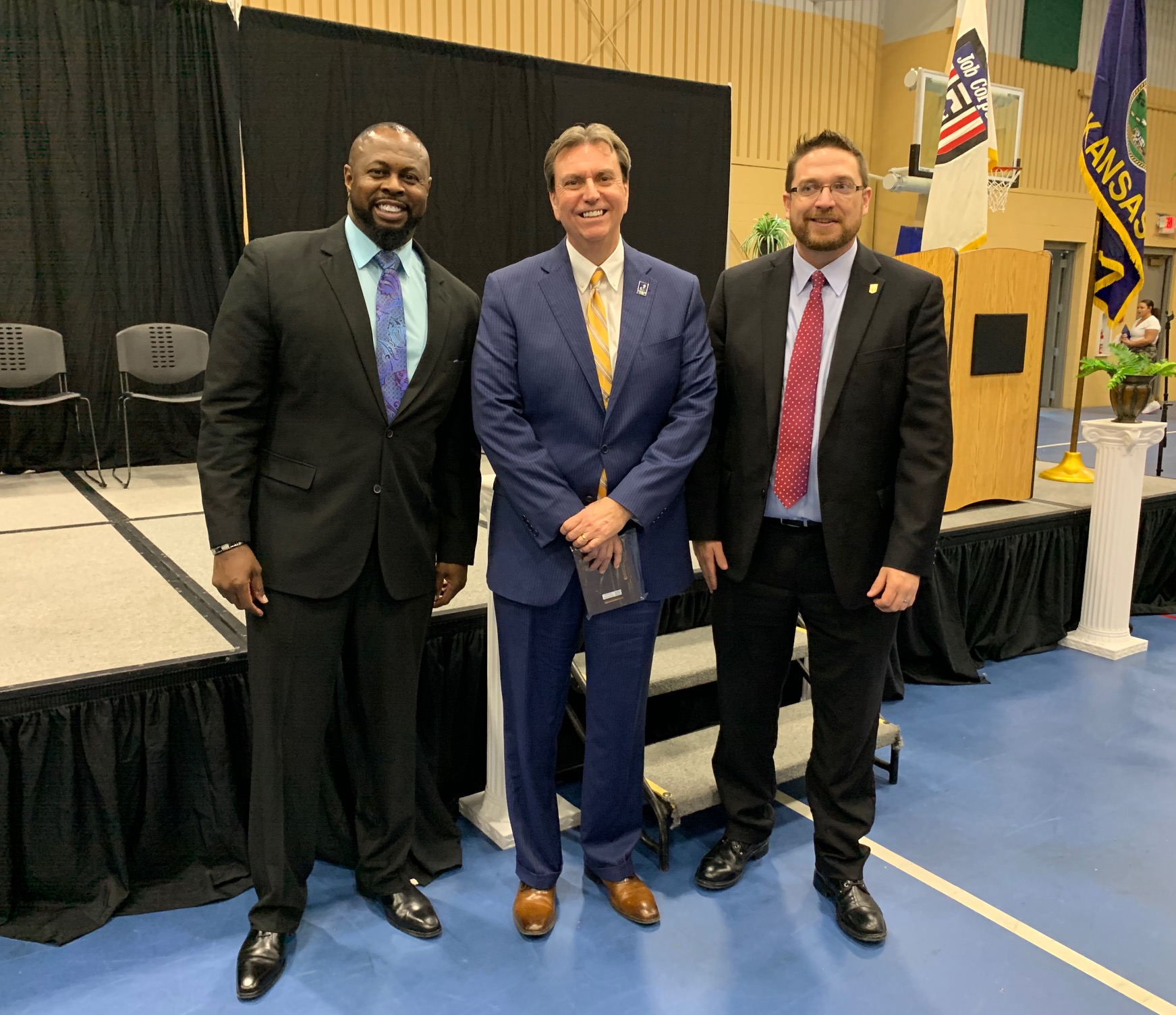 About 70 students graduated from programs at the Flint Hills Job Corps Center in front of hundreds of friends and family Friday.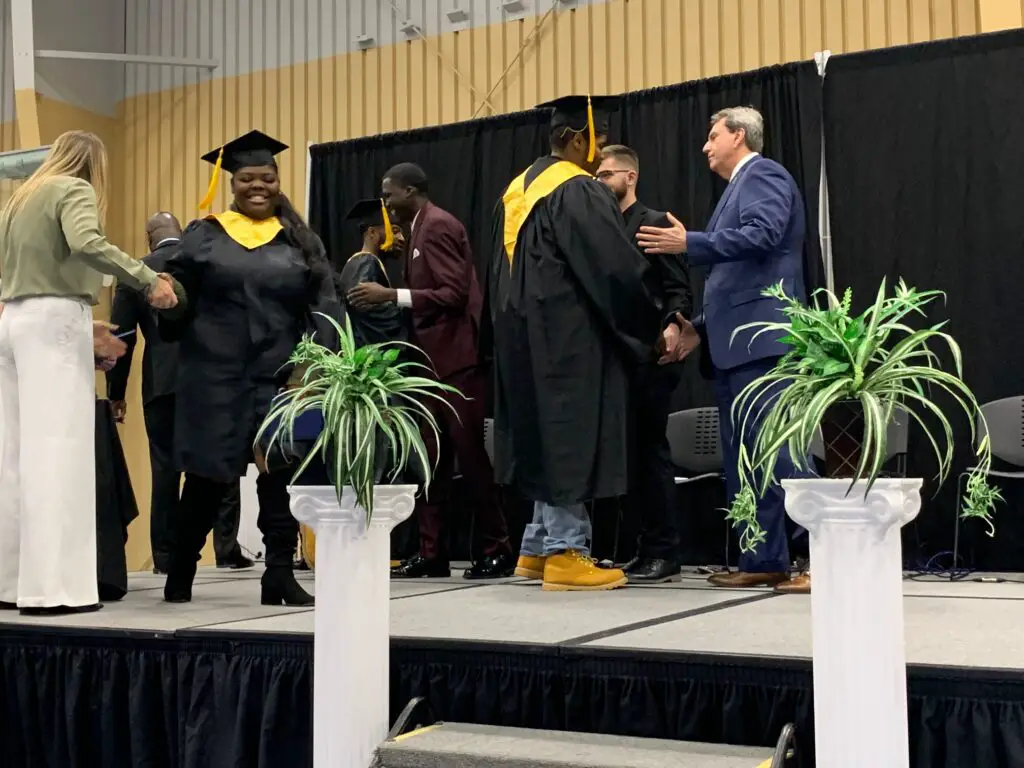 Kansas Commissioner of Education Randy Watson gave the keynote address at the ceremony.
During his speech, Watson emphasized the importance of finding one's passion.
He also talked about recognizing and seizing opportunities in life.
FHJCC Directer Johnny Taylor also spoke to students at the event, urging the graduates to not accept failure while also accepting that failure will happen.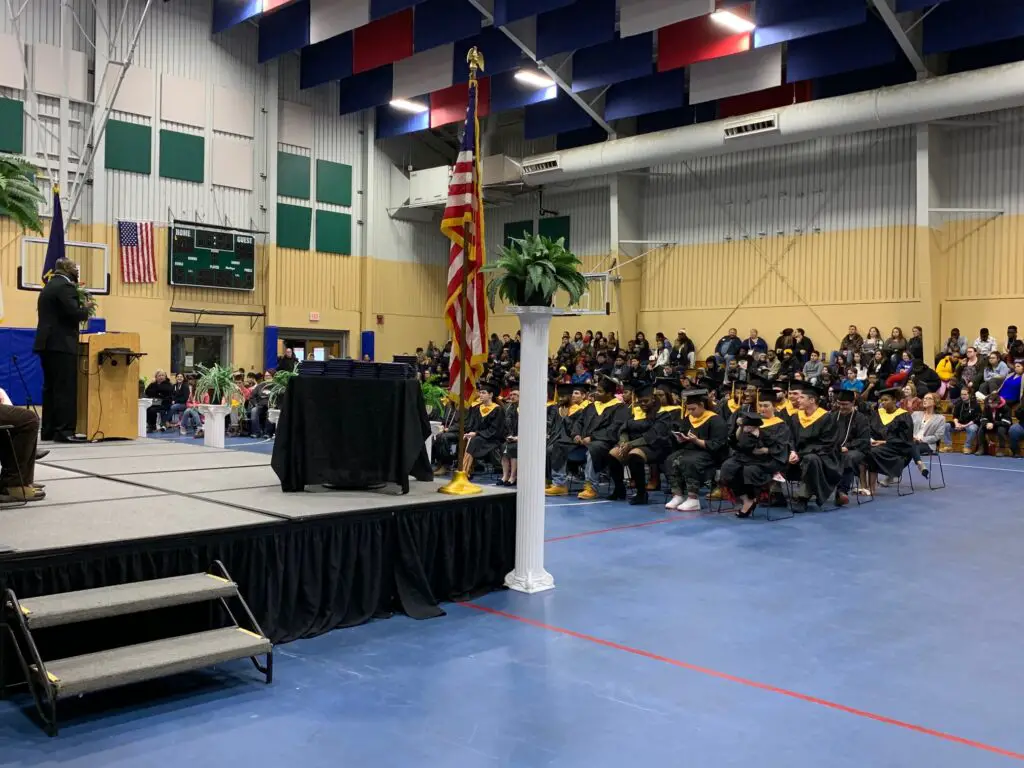 He also told the students that they don't have to be a product of negative experiences.
Also speaking at the ceremony were FHJCC Business and Community Liaison Aaron Estabrook, FHJCC Programs Director Gina Shope and Student Government Association Coordinator Collin Nelson.
A number of students received awards following the distribution of graduation diplomas, with the Michael Campbell Award going to Drake Webster and two SGA scholarships going to Salah Ahmed and Nicholas Dal Pu.
Dal Pu also put on a performance, singing a song about the FHJCC while playing a guitar.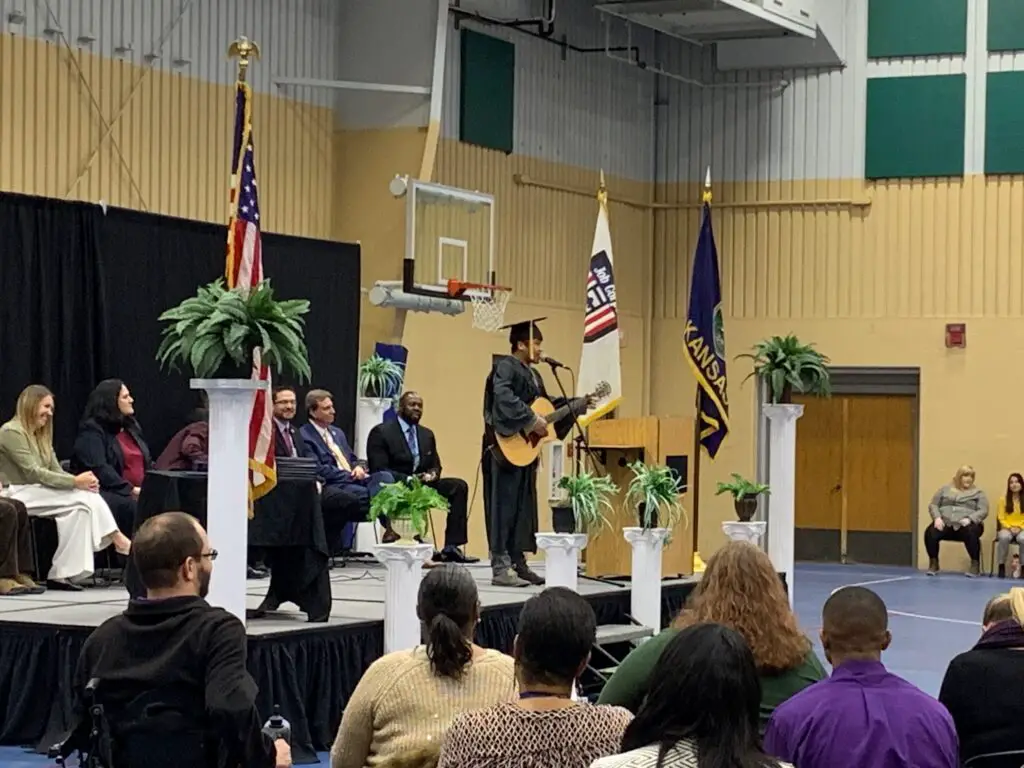 FHJCC programs run continuously, meaning they put on about three graduation ceremonies over a year.
The Job Corps is a program put on by the United States Department of Labor that provides free technical and academic training to people between the age of 16 and 24 years old in order to prepare them for potential careers.
Students can be in the program for up to three years and are given the option of housing.
After graduating, many students go on to obtain apprenticeships, employment, join the military or continue their education.
For more information about the FHJCC, visit flinthills.jobcorps.gov.
More information about the Job Corps nation program, visit doleta.gov/job_corps.