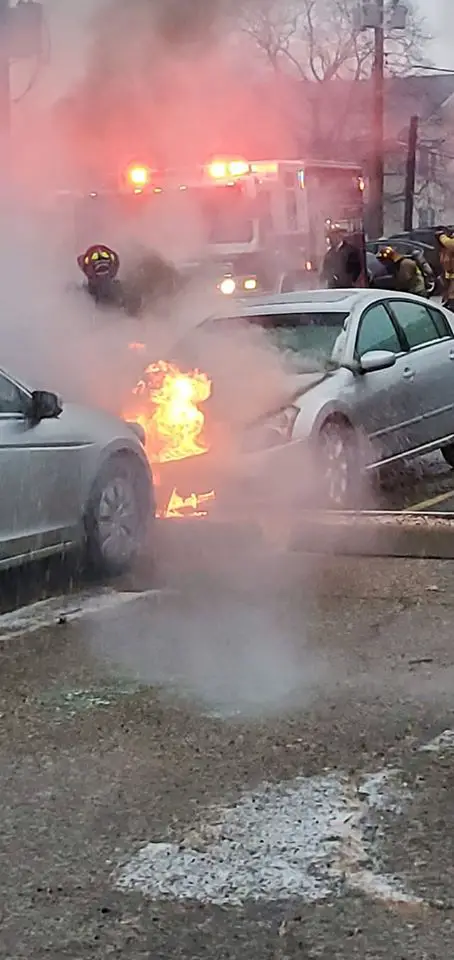 The Manhattan Fire Department made quick work of a vehicle fire this morning near the K-State campus.
According to Deputy Fire Chief Ryan Almes, firefighters responded just after 8 a.m. to 1517 McCain Lane where a passenger car was fully involved in flames. The fire originated in an engine compartment. A damage estimate is unclear at this time. The vehicle was running at the time. While the cause is undetermined, Almes says it's presumed to be a mechanical or electrical issue.
A nearby passenger car also sustained heat damage. No injuries were reported.