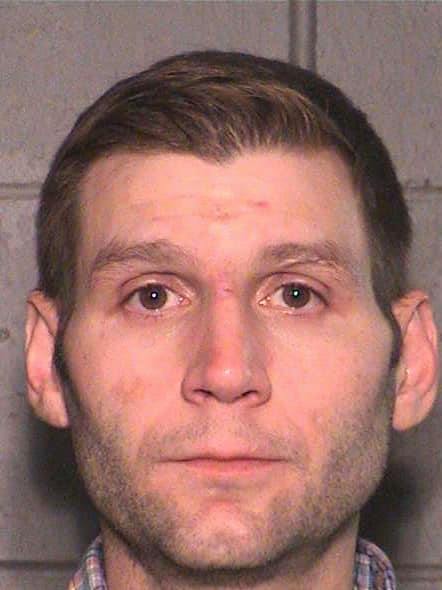 A Manhattan man was arrested last week in Pottawatomie County after eluding law enforcement for the second time in six months.
According to the Kansas Highway Patrol, 34-year-old Jesse Sexton led a short vehicle pursuit Thursday near Wamego. After crashing his vehicle, Sexton then fled on foot and was eventually taken into custody by the patrol's K9 unit.
Troop B Lt. Adam Simone tells KMAN Sexton was charged with felony charges of possession of stolen property, flee and elude, obstruction, attempted escape from custody, leaving the scene of a crash and several traffic charges. In addition, Sexton has five active warrants through Riley County for identity theft, unlawful acts, failure to appear and criminal destruction of property.
He was arrested after a motorcycle pursuit in late July and a couple weeks later was arrested without incident south of Manhattan.
Sexton remains jailed in Pottawatomie County on a $75,000 bond.