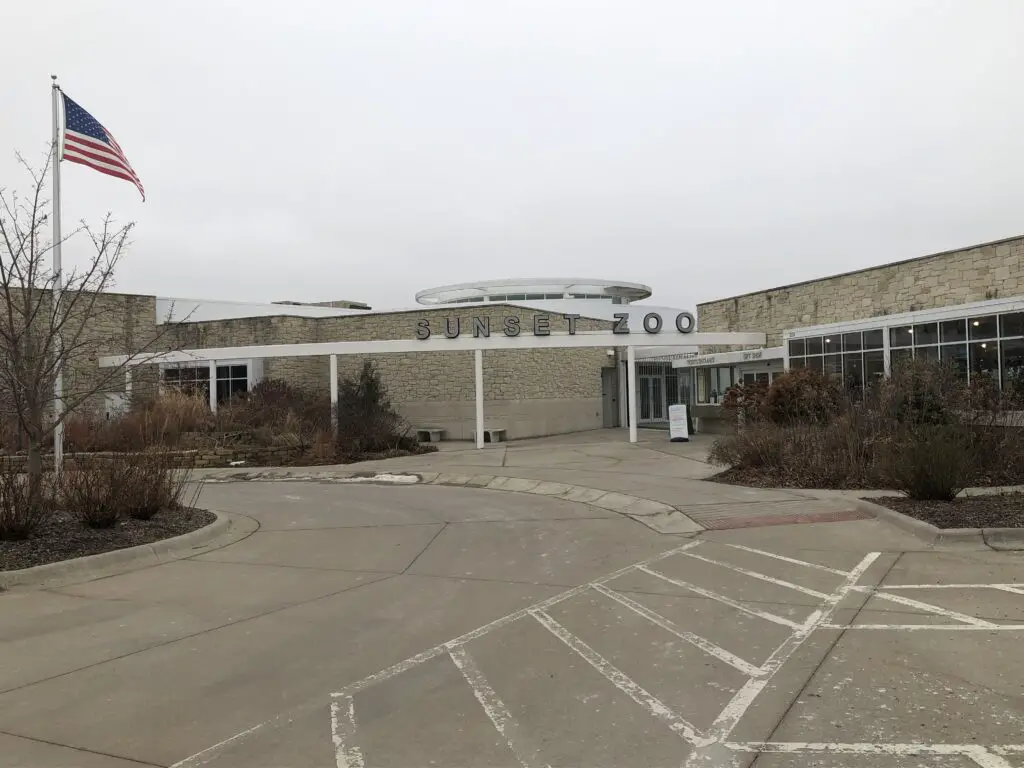 A recent decision to close the Sunset Zoo's Zoo Sprouts nature-based preschool program has left some local parents less than satisfied with the explanation they've been given as to why it's shutting down.
A memo sent to parents in late December explained different reasons for the closure, effective May 22, 2020. Marketing and Development Officer Melissa Kirkwood said on Monday's edition of KMAN's In Focus, that several factors ultimately led administrators to their decision.
"Some of them being financial, some of them being staffing issues that are now resolved. But ultimately it became a decision with our administration that they felt like that was not our niche," Kirkwood said.
The zoo and city administrators have also cited a new interpretation of KDHE regulations, which also were a driving factor in the decision to discontinue the program.
Zoo Sprouts began in 2013, offering full-time child care to parents of children ages 2 1/2 to 5 years old and not in kindergarten. It provides special opportunities for children to learn and interact with some of the zoo animals.
Parent Jordan Willbrant says her 2 1/2 year old son David started attending Zoo Sprouts in October. Learning about the closure was a tough pill for her to swallow. She says it's unique to any other forms of childcare available in the Manhattan area.
"There's a lot of schools out there but what schools are providing this quality type of learning-based environment, this nature-based environment? We want to see what can be done to preserve a program like this," Willbrant said.
Zoo Sprouts operates weekdays with a capacity of 15 children at a tuition rate of $765 a month. Sunset Zoo is exploring alternative preschool programming it can offer on a part-time basis. While that price may seem high to some parents, including Hillbrant prior to signing up, she says the quality of education he's received is immeasurable.
"It's inspired him to appreciate and love nature. It's taught him problem solving and finding solutions. He's made so many friends, which I'm so thankful for. He talks about the animals every single day and photos are shared on a tablet with parents on social media so they can see how their days are going," she said.
Parent Janel Koons says while there are other options for childcare, few meet the standard of quality they and others have gotten used to over the past seven years of the program's existence.
"And then also looking around the scheduling doesn't always work for parents that maybe work that Monday to Friday 8 to 5 p.m. or 9 to 5 p.m. job. Whether you work standard hours or non-standard hours, how are we going to find care, that's one of the issues we've been facing," she said.
Koons sends her 3-year-old son to Zoo Sprouts. She says she, like other parents were unhappy with the zoo's decision to end the program.
"Early childhood quality care is a huge need in this city. It affects our economic development and it's more than Zoo Sprouts. I'm really sad that this program is probably going to go," she said. "I think more of our leadership needs to realize that childcare is severely lacking in the Manhattan area.
Koons and Willbrant tell KMAN they plan to continue to push city leadership to find other avenues to keep Zoo Sprouts an option for childcare.