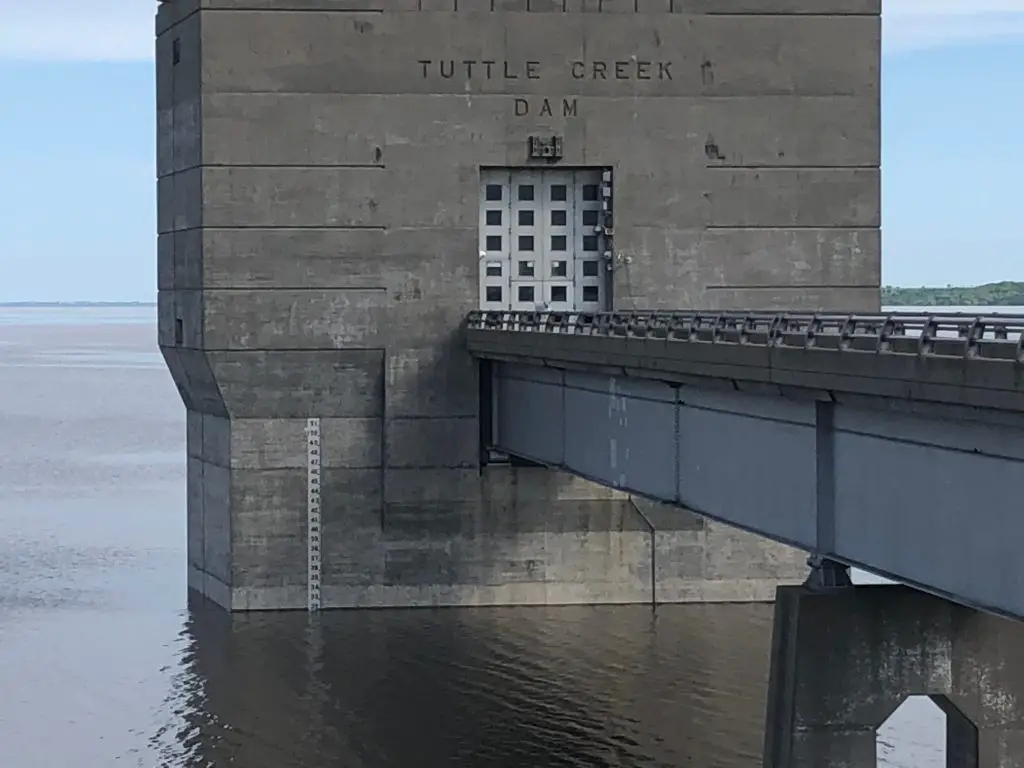 Perhaps nothing defined 2019 in Manhattan more than the unusually high precipitation levels.
In fact, according to the National Weather Service in Topeka, it was the third wettest year on record with 52.75 inches of precipitation. The wettest months were August (11.49 inches) and May (11.47 inches). Meteorologist Matt Flanagan says the year rivaled the wettest years of 1951 and 1993.
Flanagan says many cities in the state were in the top 5 to top 10 wettest years on record.
The record rains caused Tuttle Creek Lake to rapidly rise between March and late May all the way to the top of the gates at 1,136 feet above sea level. The U.S. Army Corps of Engineers slowly began making releases in June and July, eventually bringing the lake back to normal pool by December.
Manhattan averages about 34 inches of rainfall each year.