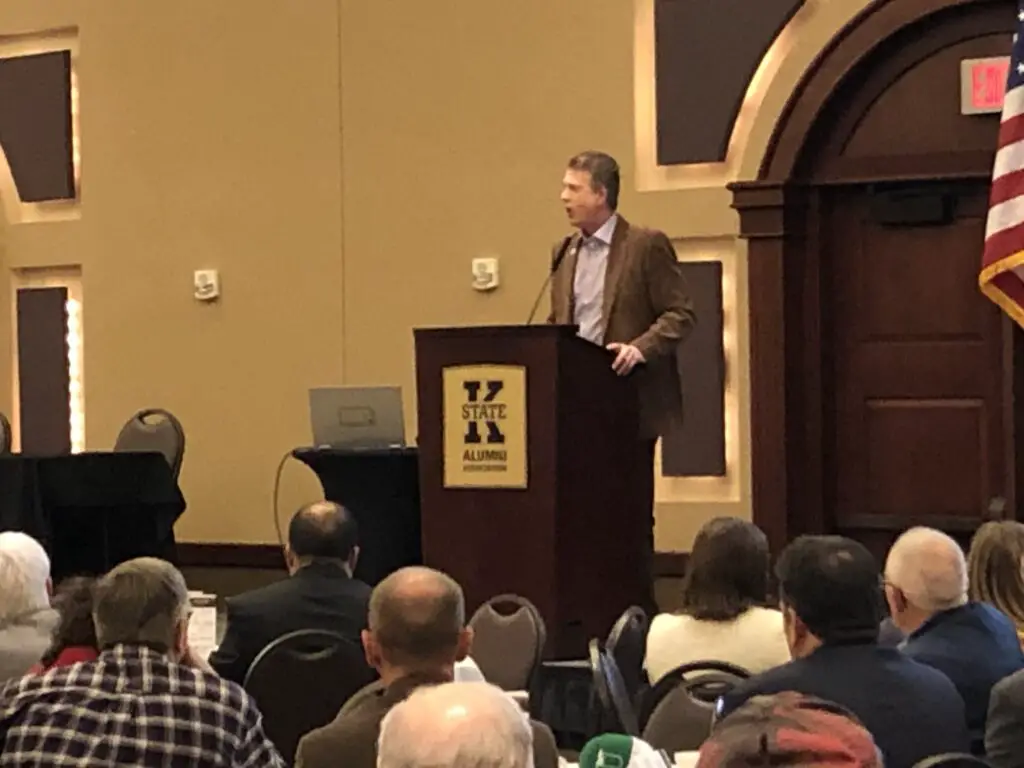 A troubled Obama-era policy that defined waters are regulated by the Clean Water Act has officially been replaced by the Trump administration.
At the Kansas Commodity Classic at K-State Friday, First District Congressman Roger Marshall joined U.S. Environmental Protection Agency Region 7 Administrator Jim Gulliford to celebrate the introduction of the Navigable Waters Protection Rule. While the 2015 rule aimed to provide environmental protections for streams, wetlands and groundwater from pollution, many farmers found the regulations to be over-reaching and burdensome.
Marshall says the rule is a win for Kansas farmers and ranchers.
"Features that only contain water in direct response to rainfall are not a water of the U.S. Groundwater is not a water of the U.S. Most ditches, including most roadside and farm ditches are not a water of the U.S. and farm and stock watering ponds also are not a water of the U.S.," Marshall told a gathering of agricultural producers at the K-State Alumni Center Friday.
Marshall says the ruling is another example of President Trump's commitment to cutting burdensome regulations.
The new rule relieves landowners from seeking permits that the EPA had considered on a case-by-case basis before the Obama rule. Gulliford says the rule removes uncertainty as to where federal jurisdiction begins and ends.
"So now we have a definition that we believe will stand to litigation, but it's clearly based on three things: No. 1 – what Congress passed, what the law actually says are navigable waters; No. 2 – Congressional intent at the time it was done and finally several Supreme Court decisions that have already answered some of those questions," he said.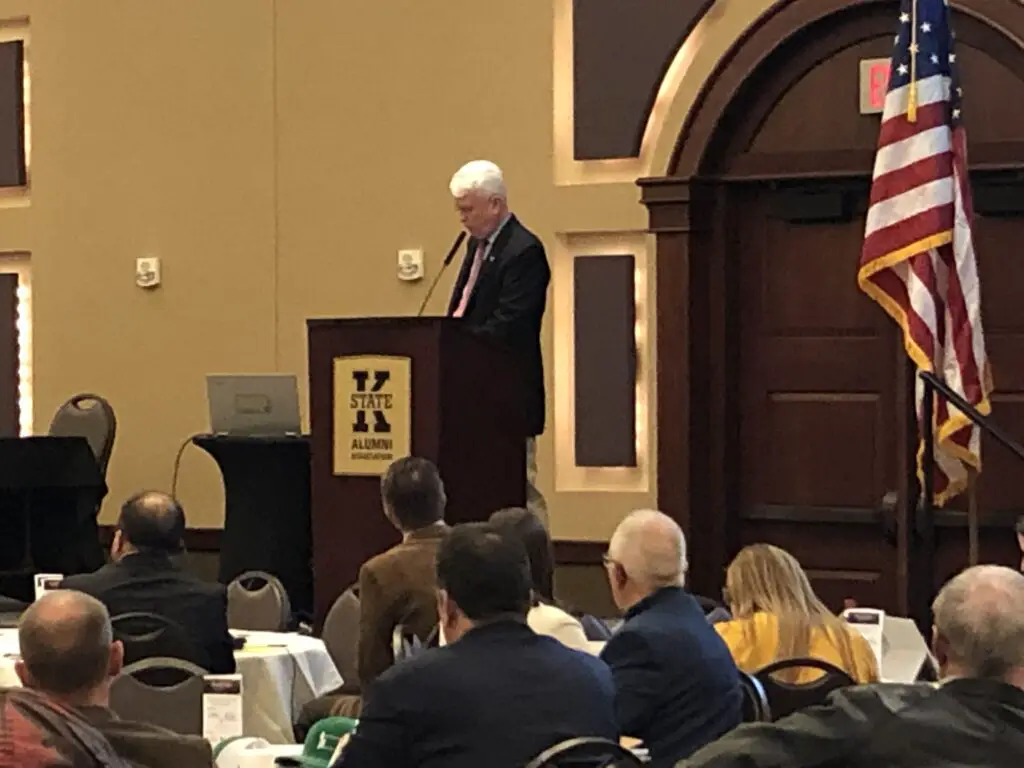 The revised definition identifies four clear categories of waters that are federally regulated under the 1972 Clean Water Act: territorial seas and traditional navigable waters (such as the Kansas River); perennial and intermittent tributaries (i.e. Soldier Creek); certain lakes, ponds and impoundments (ponds formed when a dam is built across one of those streams, such as Milford Lake); and wetlands that are adjacent to jurisdictional waters (i.e. flood plains).
All states have their own protections for waters within their borders and many already regulate more broadly than the federal government. This EPA says this action gives states and tribes more flexibility in determining how best to manage their land and water resources, while protecting the nation's navigable waters.