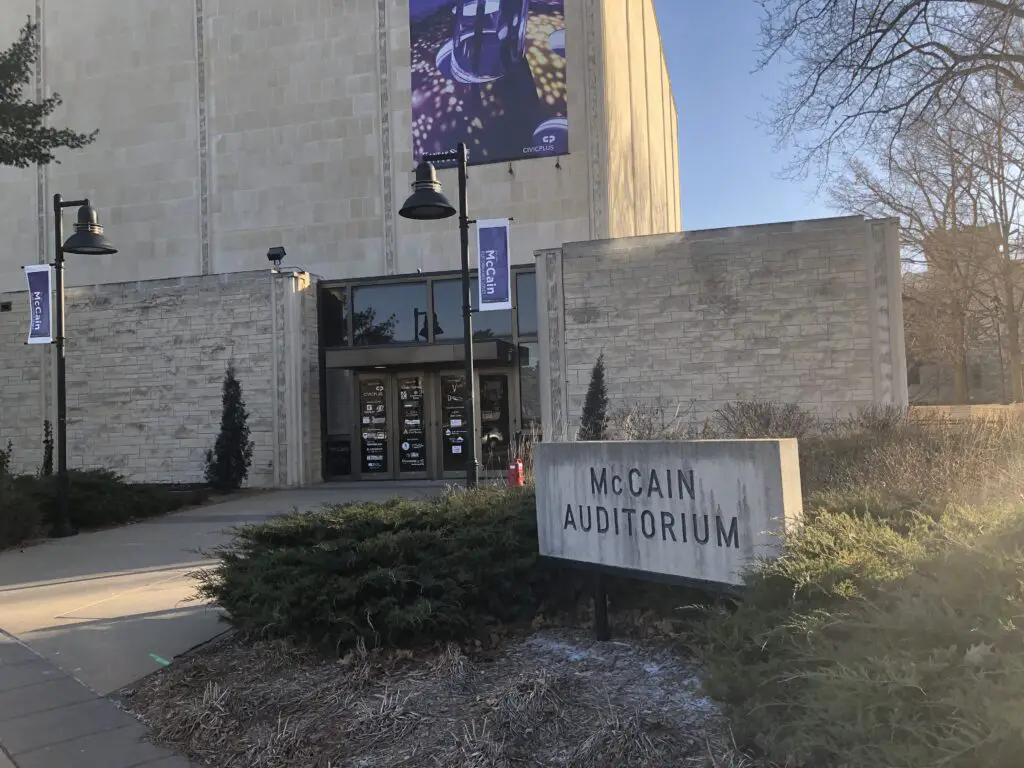 As McCain Auditorium celebrates its 50th anniversary in 2020, some noticeable changes are on the horizon for the lobby and ticketing area.
The building will undergo a $6 million renovation, of which $5.2 million has been raised by 75 donors, with the rest coming from another private source. McCain Executive Director Todd Holmberg spoke Monday on KMAN about some of the areas that will see significant changes.
The outdoor plaza will also be improved. Groundbreaking is expected to begin in either March or April, with completion anticipated by February 2021. Shows will continue at McCain during construction.
Since there won't be access to the main lobby during construction, Holmberg says they'll be renting mobile restrooms similar to what's been used at Country Stampede. The box office also will operate out of a mobile unit.
Holmberg says renovations also include room for expanded conference space.
Also being constructed is a large multipurpose room.
This will be the first major renovation for McCain Auditorium, which first opened its doors in 1970. For a list of upcoming events, visit mccain.k-state.edu.