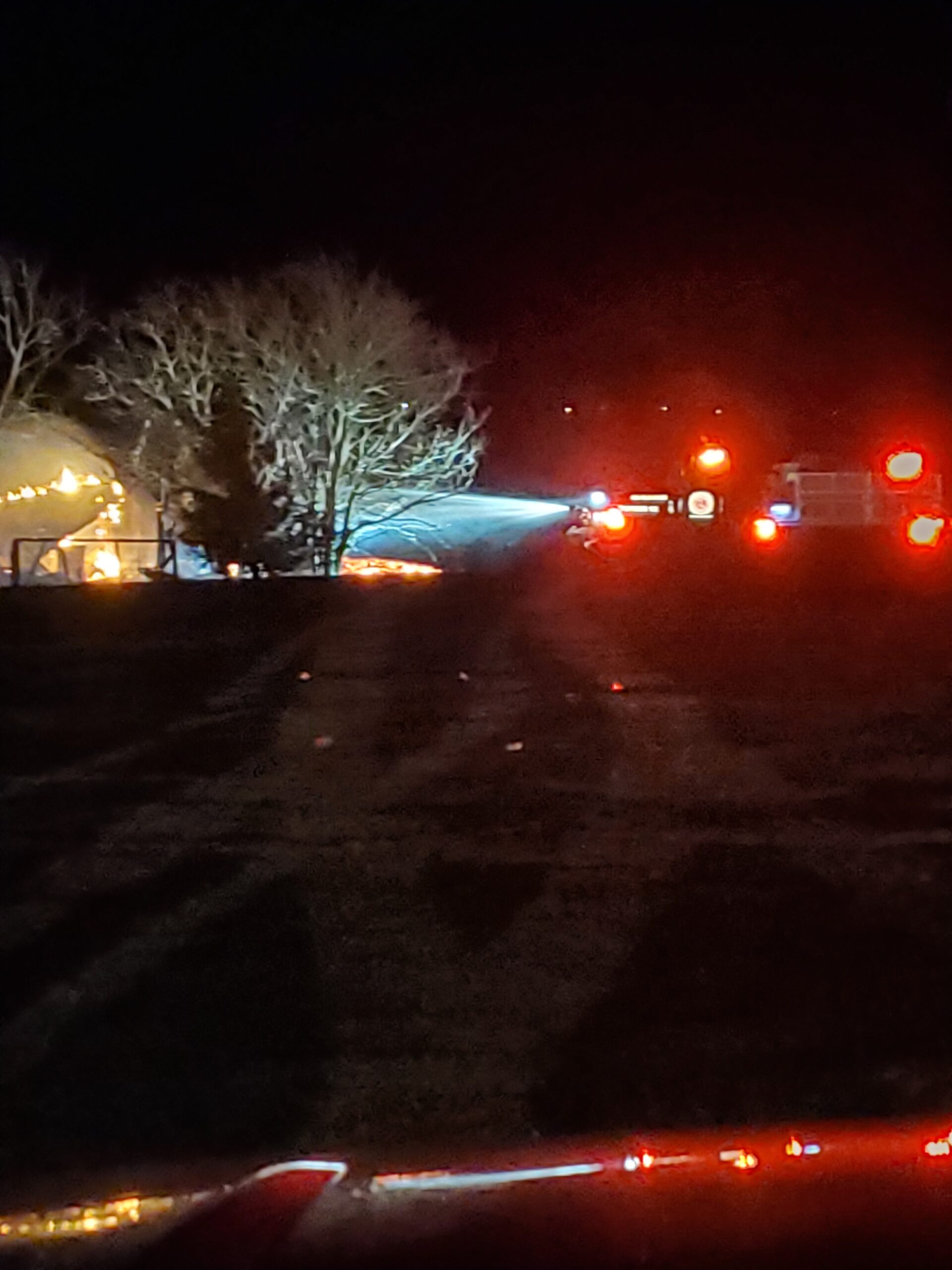 Riley County Fire crews made quick work of a grass fire early Thursday near the corner of North 52nd and Anderson Ave.
Fire Chief and Riley County Emergency Manager Pat Collins tells KMAN that high winds caused a power line to arc, which scorched almost a mile just after midnight between Keats and the Riley turnoff.
"It traveled almost a mile in 9 minutes. It just doesn't take long to get a little bitty fire and the wind makes it a lot bigger," he said.
Collins says the Riley County Police Department evacuated some nearby homeowners for about an hour near north 60th Street before allowing them to return home. At least 20 addresses were notified of the fires. The evacuations were done as a precautionary measure due to fears the wind-fed flames could spread further into nearby residential areas. One outbuilding was destroyed, but no additional structures sustained any significant damage.
Collins says 11 trucks responded to the Thursday's fire with 21 volunteer firefighters.
As for those individuals living in the county needing to burn off some brush piles or trash, Collins recommends a few tips in the interim until conditions improve.
"Just cover it up, put a tarp over it with a brick or something around it. Then when it's actually raining in the next day or two, call in and go ahead and burn that pile. It will be a lot safer if it's burning when it's raining or there's a little bit of snow falling," he said.
Burn bans are posted through Thursday for Riley and Pottawatomie counties. Collins urges vigilance against any activity that could spark a fire.
"People need to check their fires they might've had (in the past week), trash cans if they're burning paper goods, welding in pastures, we've had electric fences that have started fires," he said.
Rain and snow are possible Friday into Saturday which should alleviate some of the fire weather danger.