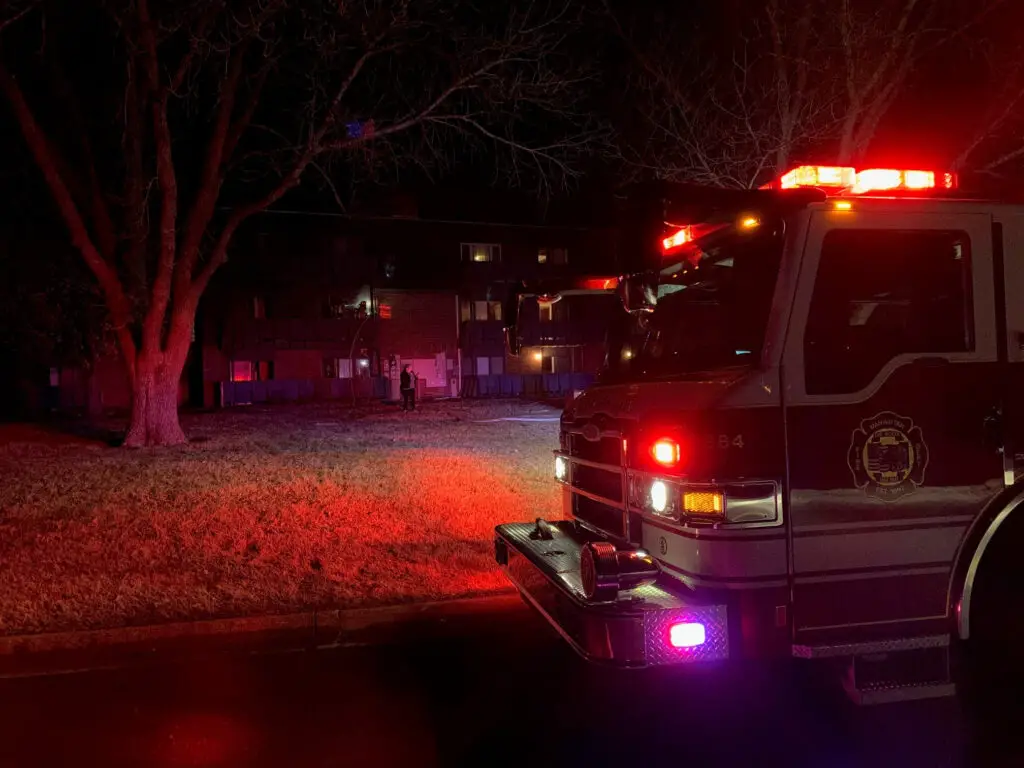 Residents of a Manhattan apartment complex escaped injury but had to be displaced following a late Thursday night fire.
According to the Manhattan Fire Department, firefighters were dispatched shortly before midnight to 3112 Heritage Lane. Upon arrival, crews found the three-story building with a fire in an exterior electrical box. The fire spread to the inside walls of the building and was completely extinguished within an hour.
The building contains 12 apartment units. All of the residents living in the building had to spend the night elsewhere due to power not being able to be restored. The loss is estimated at $50,000 to the structure. Lee Construction is listed as the building's owner.
The cause of the fire has been determined to be an electrical issue. No injuries were reported.