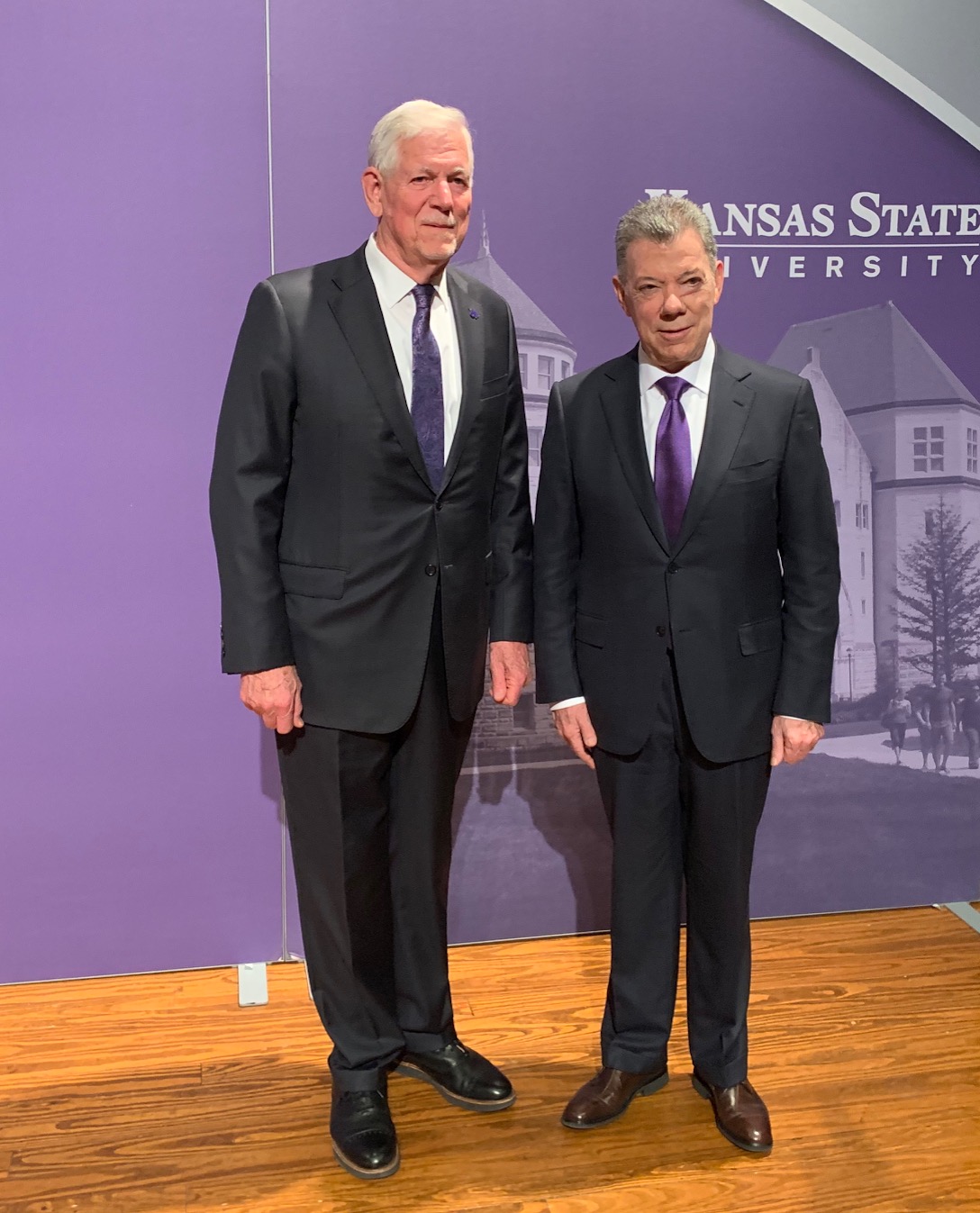 Former President of Colombia and winner of the 2016 Nobel Peace Prize Juan Manuel Santos delivered the first Landon Lecture of the year Tuesday.
His lecture, named "From Hawk to Dove," was delivered in front of a packed Forum Hall in the K-State Student Union and reflected on Santos's experiences with war and peace and, at times, waging war to bring about peace.
Santos was the President of Colombia from 2010 to 2018 and helped bring about peace following a civil war that had lasted over 50 years and taken hundreds of thousands of lives.
During his speech, Santos looked back on lessons learned during his presidency in building and maintaining peace.
One such lesson he spoke of includes knowing the difference between peace making and peace building.
In building peace, Santos says communication and patience are key.
Santos ended his speech by leaving the audience with three more lessons:
Making peace is more difficult than making war
Always do what is right, not what is popular
And last but not least, be bold
Throughout the lecture, Santos also reflected on experiences he had working with world leaders, such as former President of the United States Bill Clinton, former President of South Africa and civil-rights activist Nelson Mandela and former Prime Minister of the United Kingdom Tony Blair.
During his time as president, Santos helped build Colombia into a regional power in areas such as job growth, education and poverty reduction and served as leader in the fight against terrorism.
Prior to becoming president, Santos served as the Minister of National Defense, the Minister of Finance and Public Credit and the Minister of Foreign Trade.
Santos has appeared twice on Time's "100 Most influential People" list and is a graduate of the University of Kansas.