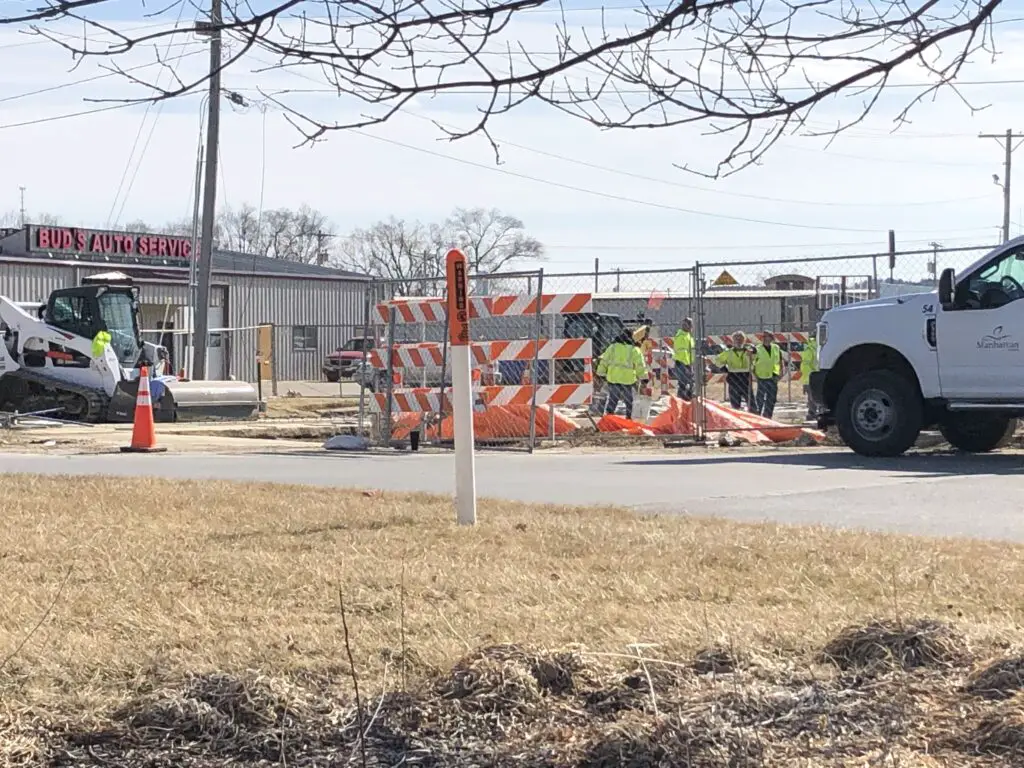 Motorists should get some reprieve soon after a long-awaited sinkhole project moves to the final stages of repair.
Manhattan City Manager Ron Fehr tells KMAN the project, which has blocked thru traffic along Hayes Drive at the intersection of Bluemont Ave., is nearly completed after six months of bypass pumping and de-watering issues.
"They do have the northbound lane on Hayes Drive open, and hopefully they'll have the southbound lane open soon," Fehr said.
There was less disruption on the north side for back fill and repair work and Fehr says crews have been aided by better weather. No timeline has been made for when the intersection will fully reopen, but it could be down to a matter of weeks now.
Fehr says additionally work is a little slower at the Tuttle Creek Blvd. and Kimball Ave. intersection.
"We're waiting on some equipment to be delivered for them to be able to finish up some of that particular project. There will still be some inconvenience there for a while but with better weather and deliveries we'll hopefully get that one wrapped up before too long," Fehr said.
Thanks to fewer freeze-thaw cycles this winter, Fehr says that's also minimized some of the road maintenance needed through the winter, especially in terms of potholes which have been fewer this year compared to last year.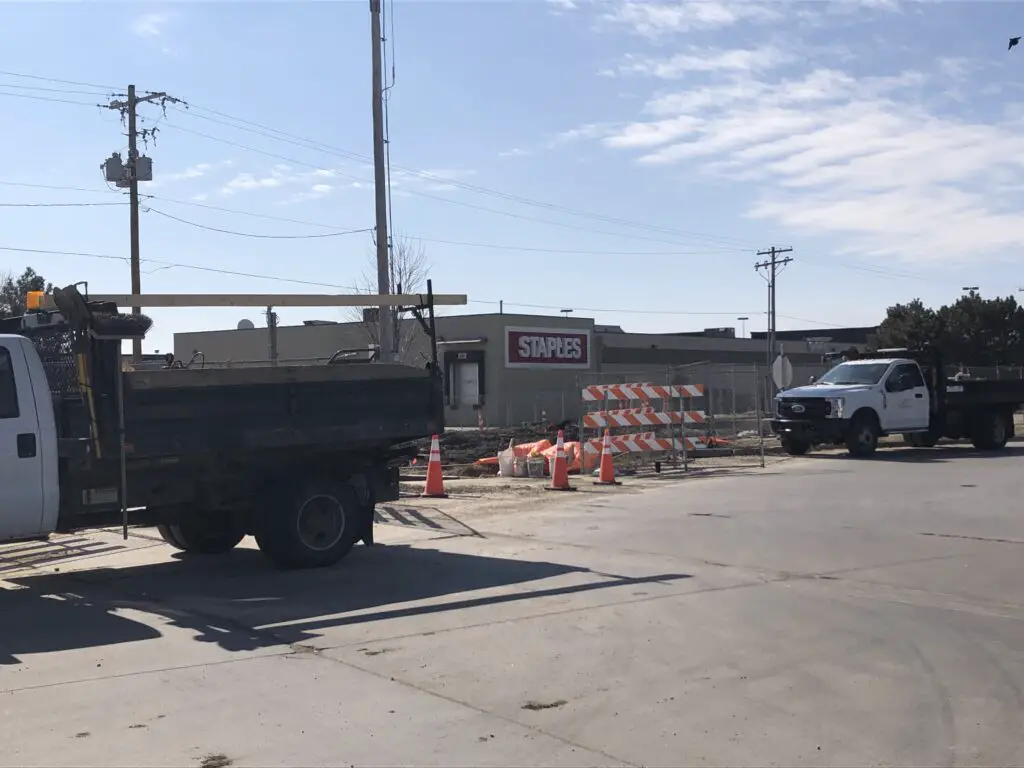 Elsewhere there are additional road projects being worked on across the city which were difficult to get to last year. A milder winter, so to speak, has made that possible says Fehr.
"We've got contractors doing street repair work that's carried over. Some of that's in the Candlewood area, Stagg Hill area. Those contractors are doing street repair and replacement work.
Fewer freeze/thaw cycles have also led to fewer potholes on Manhattan city streets. Fehr says they're also using a material they became aware of last year that helps fill in wet potholes.
"Before we had to dry the pothole out as best we could and then put a cold patch down that would seem to pop out with the next wet freeze/thaw cycle. This material actually can be put into a wet hole and it has a special binder in it that seems to be holding pretty well," he said.
Fehr says he doesn't have an official count on how many potholes have developed this winter.