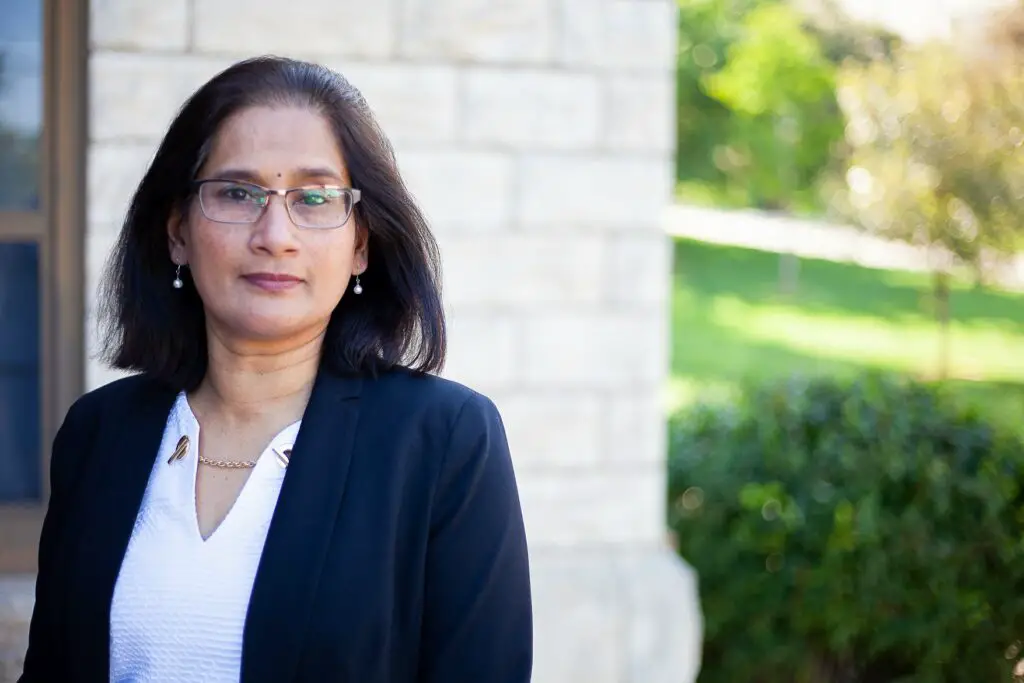 TOPEKA — Manhattan Mayor and U.S. Senate candidate Usha Reddi testified Tuesday in favor of a bill that would remove the statute of limitations for reporting childhood sexual abuse in civil suits.
"Kansas is on the right side of the law, having no statute of limitations for criminal sexual abuse, and it should do the same in civil suits. Sexual abuse is about power and in cases of sexual abuse, it's usually someone you trust," she said.
Speaking before the House Judiciary Committee, Reddi shared her own experience as a survivor of child sexual abuse and how she was able to get justice for her perpetrator in Virginia last year, due to no statute of limitations laws existing.
"It was my decision, and at my age (54), it did not matter how many years it took me to get there, but I found my way there. The perpetrator has the power to commission the crime and the victim has the power to file charges. Having no statute of limitations provides the survivor the chance to seek justice," she said.
In Reddi's case, she was able to file charges against her father, who sexually abused her over several years in the 1970s in Virginia. He's now in prison. Some of the abuse occurred also in Ohio, where Reddi lived as a child, but unfortunately for her, the statute of limitations had run out when she attempted to file charges there a few years ago. Because of the emotional scars sustained by childhood sexual abuse victims, Reddi says it ultimately comes down to ensuring children are protected.
"The heinous nature of the crime makes it such that the victim will never forget it. It is only just that the perpetrator should be held accountable by paying the price for such a crime. You cannot forget that you are protecting a child that has been sexually abused, no matter how long it takes for them to find their voice," she said.
House Bill 2306 would remove the time limits to file an action of recovery of damages suffered as a result of abuse and a cause of action could be filed at any time.
"What are we afraid of to remove the statute of limitations? The burden falls on the victim anyway," Reddi said.
Current Kansas statute states gives a three-year window for victims to report childhood sexual abuse from the time they turn 18 or no more than three years from the date the person discovers an injury or illness was caused by the abuse.
Listen to Mayor Usha Reddi's full testimony below.
Usha Reddi testimony 2-11-20