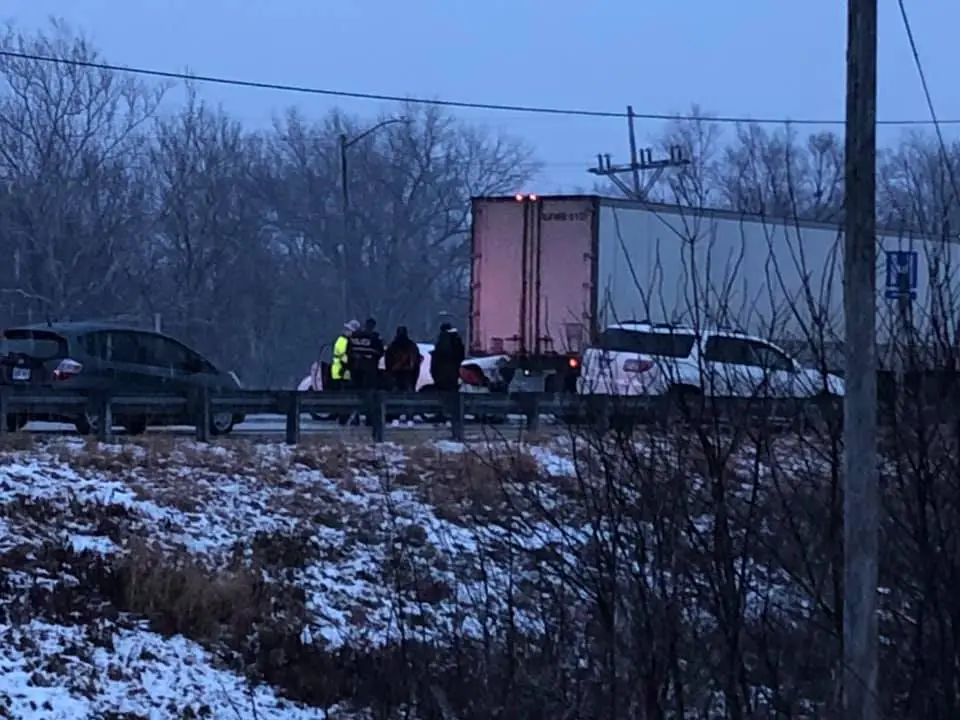 A multi-vehicle wreck near a busy Manhattan intersection disrupted traffic and sent at least one person to the hospital Wednesday evening.
The Kansas Highway Patrol says two passenger cars, a Nissan Altima and a Mercury Grand Marquis and a semi truck were stopped at a red light in the southbound lanes of Tuttle Creek Blvd. north of Kimball Ave. just before 5:30 p.m. A fourth vehicle, a GMC Acadia could not stop as it came to the intersection and struck one of the vehicles, causing a chain reaction.
One of two passengers in the Nissan, 25-year-old Brianna Porter of Manhattan was transported to Ascension Via Christi with a suspected minor injury, according to the crash report. None of the other drivers or occupants were injured.
The wreck shut down southbound traffic on Tuttle Creek Blvd. from Marlatt Ave. to Kimball Ave. for a couple of hours while officers cleared the scene.