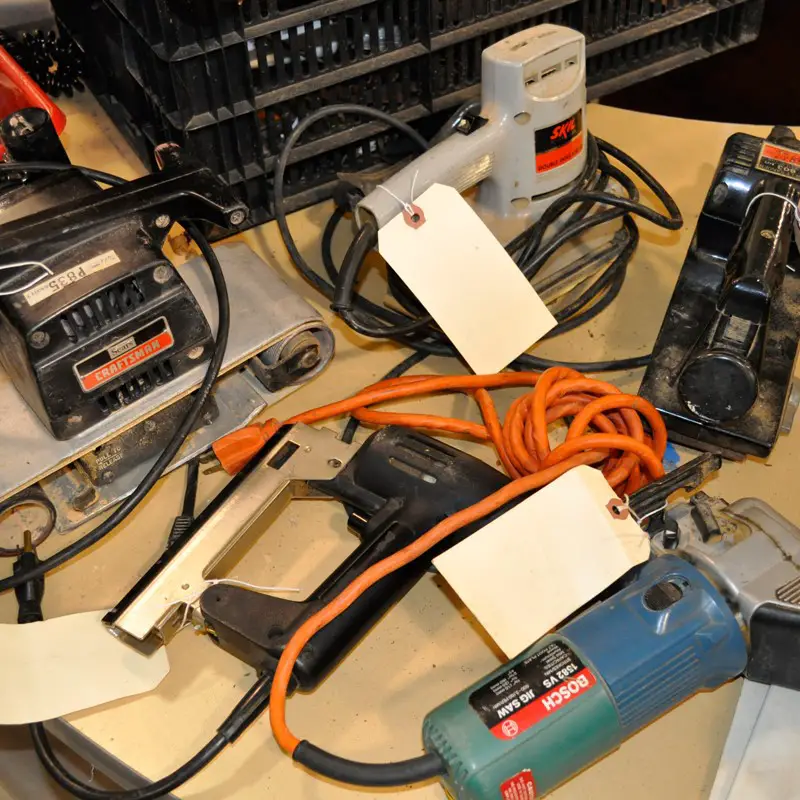 OGDEN — An investigation is underway into the theft of construction tools Wednesday evening in Ogden.
The theft was reported by the Manhattan Area Habitat for Humanity on a home build project they're currently managing. Executive Director Karmen Davenport says the trailer was found abandoned in a mobile home park after it was moved from the job site at 227 10th Street in Ogden.
Inside the trailer were large tools – including a table saw, miter saw, an entire box of cordless battery-operated tools, drills and a siding stapler.
Davenport says they've been getting close to finishing the project at 227 10th Street in Ogden.
Many of the large tools are bright yellow DeWalt brand tools. Most of the battery operated tools are Milwaukee brand which are more of a red and black color.
Anyone with information should contact RCPD at 785-537-2112.