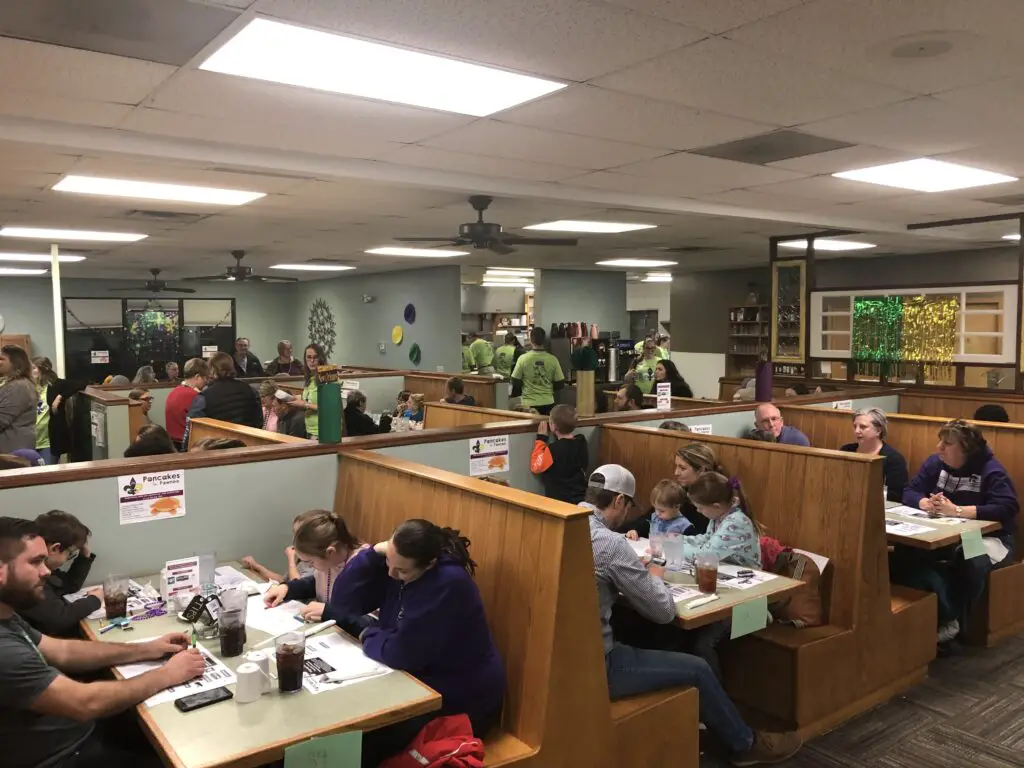 Pawnee Mental Health celebrated Mardi Gras for Mental Health Tuesday, with its 2nd annual Pancakes for Pawnee fundraiser.
It was a larger endeavor this year for the organization who, with help from Manhattan restaurant Early Edition, filled both restaurant locations with customers opting for breakfast for dinner to support a worthy cause. At the Early Edition west location, members of the Leadership Manhattan Class of 2020 helped cook and serve pancakes for three hours, filling customer orders both for dine in and take out. One of those volunteers was Abby Hoelting, who says this was the class's choice for its annual service project.
"We heard last year was their first annual event and they wanted to make it bigger and better and couldn't do it without our help," Hoelting said.
Last year's event was only held at the east location and raised thousands of dollars to support the newly established Crisis Stabilization Center, which opened late last year. Pawnee Mental Health Services Supervisor Jurdene Coleman says the money raised during this year's event is supporting Pawnee's unmet needs fund.
"It basically is the fund that helps us to supplement services for people who don't have health insurance. We put anybody on a sliding fee scale who doesn't have insurance, and this helps us out to balance that cost," Coleman said.
It also helps as Medicaid reimbursement overall has been cut over the years, creating another deficit for mental health centers. Those funds are certainly welcome with Pawnee leadership stating this week to the Riley County Commission that the Crisis Stabilization Center is seeing higher than expected occupancy numbers since it opened.
"Our Crisis Stabilization Center is busting at the seams, they are always busy. So we know there are people who have needs and when we have community events like this, we're raising money to help those people," Coleman said.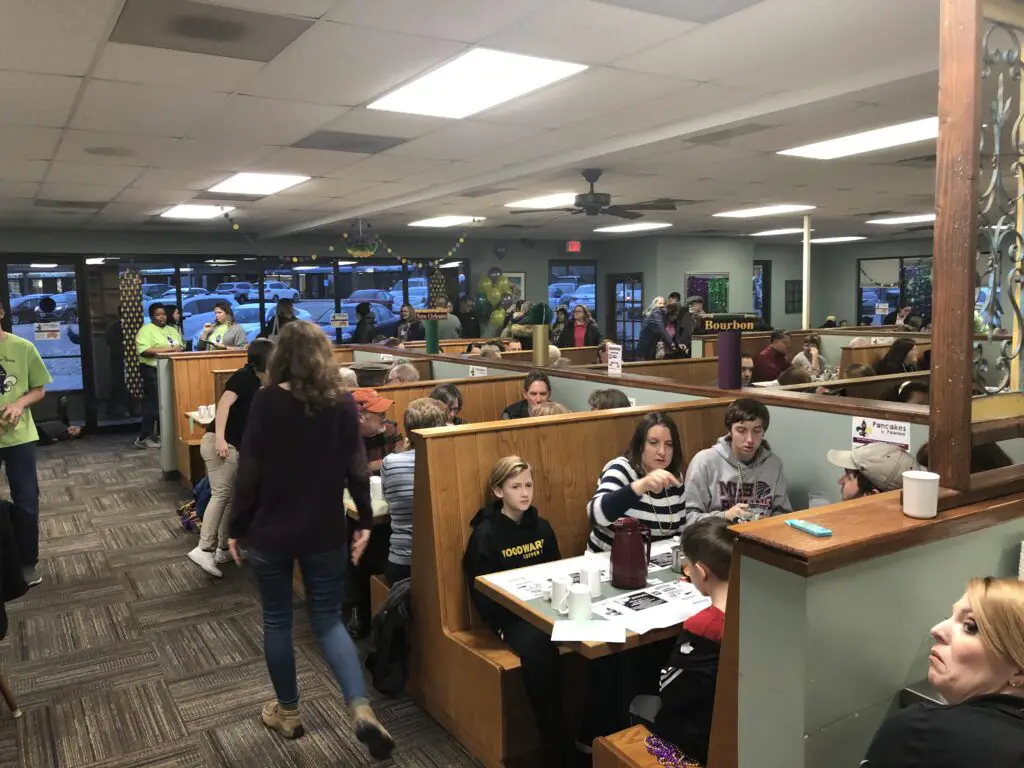 Early Edition co-owners Dave and Marcy Uphoff were split up, with each leading the team's busy evenings at both restaurants. At the west location, Marcy told KMAN it was a pleasant surprise to see so many visitors.
"We didn't know what to expect. Last year we just had one restaurant and we filled it. Pawnee wanted to do another one and so we said ok, you better fill it, and they did," she said.
Uphoff says after two successful years, it appears Pancakes for Pawnee will be a community tradition moving forward. She says she and her husband appreciate the services Pawnee provides to those with mental health needs.
"We just think it's a really great thing for our community. Last year they were building the crisis center and that was something we were definitely seeing a need for in our community. Just to help them continue the good work they do, it's very important to Manhattan and we're happy to be able to support it," Uphoff said.
By 7 p.m., the west location had served up at least 300 pancakes to hungry patrons. The event also had a lot of support from local businesses including Mike Shilling, owner of Shilling Construction, one of the lead sponsors.
"We had a suicide in our family and were very hurt by that. There seems to be a lot of suicides in our community with soldier PTSD and students and people having problems with depression," Shilling said.
Fundraising totals from Tuesday are pending. Pawnee Mental Health Executive Director Robbin Cole will join KMAN's In Focus Thursday with a complete recap.