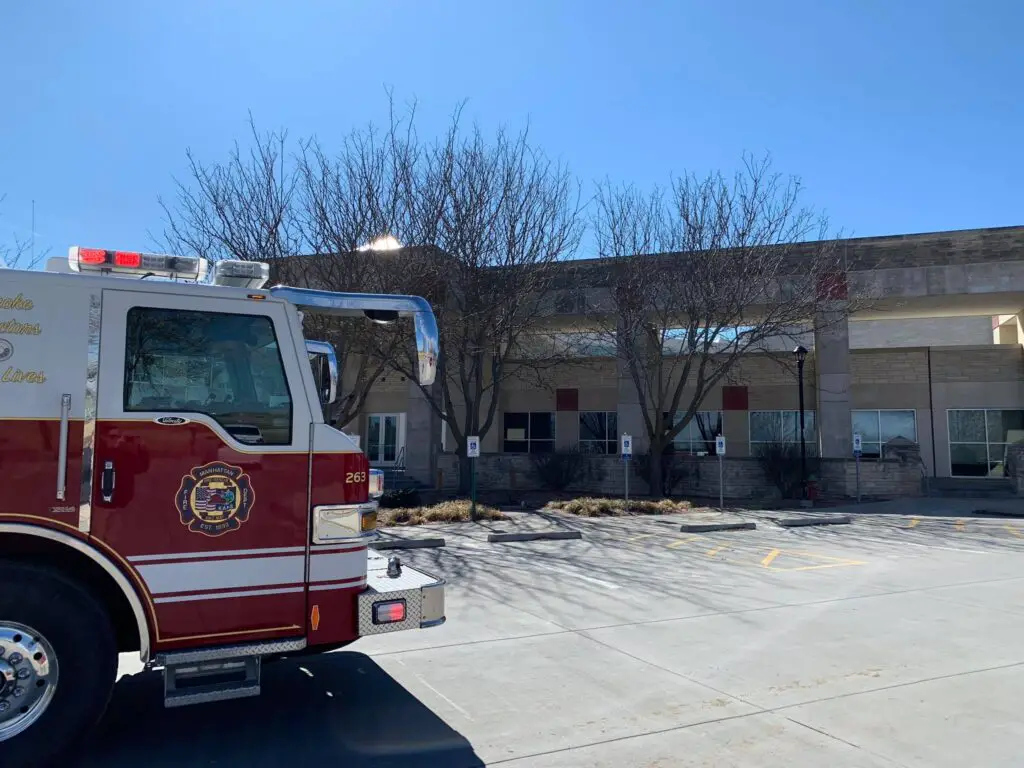 A small fire at the K-State Recreation Center was quickly contained but caused a closure of the facility Friday.
The Manhattan Fire Department was dispatched around 12:30 p.m. According to Deputy Fire Chief Ryan Almes, firefighters located a light fixture inside the building which had caught fire. It fell onto combustibles and caused smoke to fill throughout the building. The fire was quickly contained.
As a result, the Rec Center announced it would remain closed Friday with normal operations resuming Saturday.
No injuries were reported.