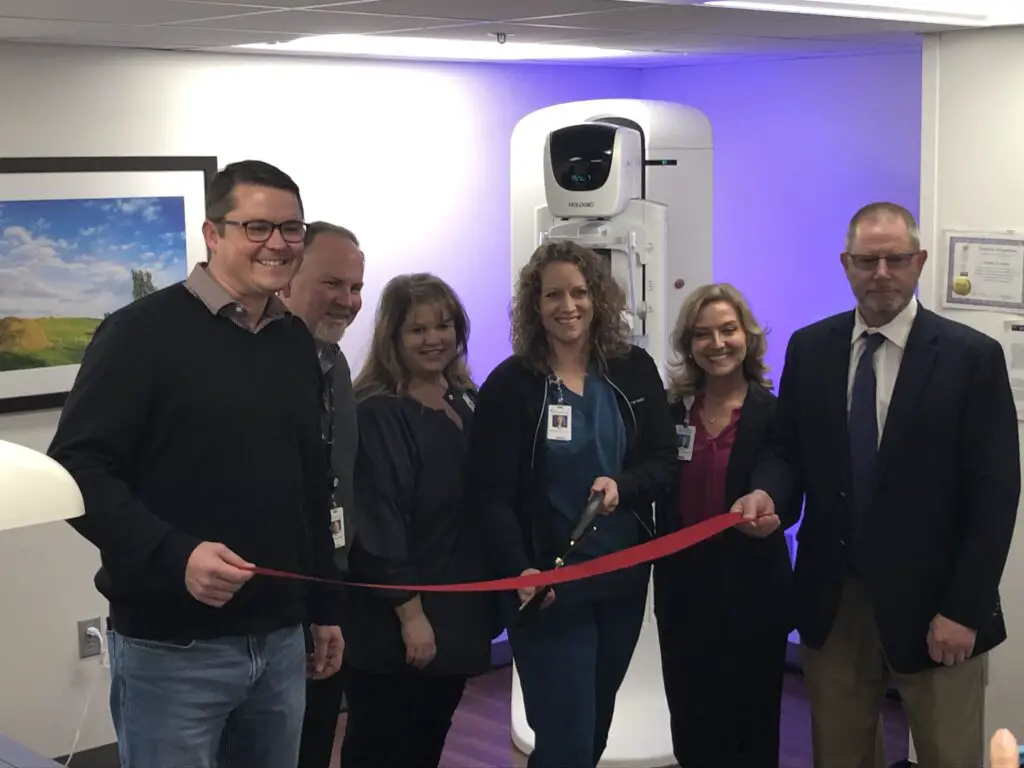 Wamego area breast cancer patients are taking advantage of new 3D mammography technology now available closer to home.
A ribbon cutting was held Friday at the Wamego Health Center to unveil the equipment installed recently to provide improved breast cancer detection. Mammography Technologist Teresa Herrington says the health center has already treated over 20 patients since it was installed. She says the technology is a welcome addition that gives patients more confidence when they receive a mammogram.
The 3D technology allows radiologists to see more clearly and more in-depth images of breast tissue and can help with early detection of cancerous tumors.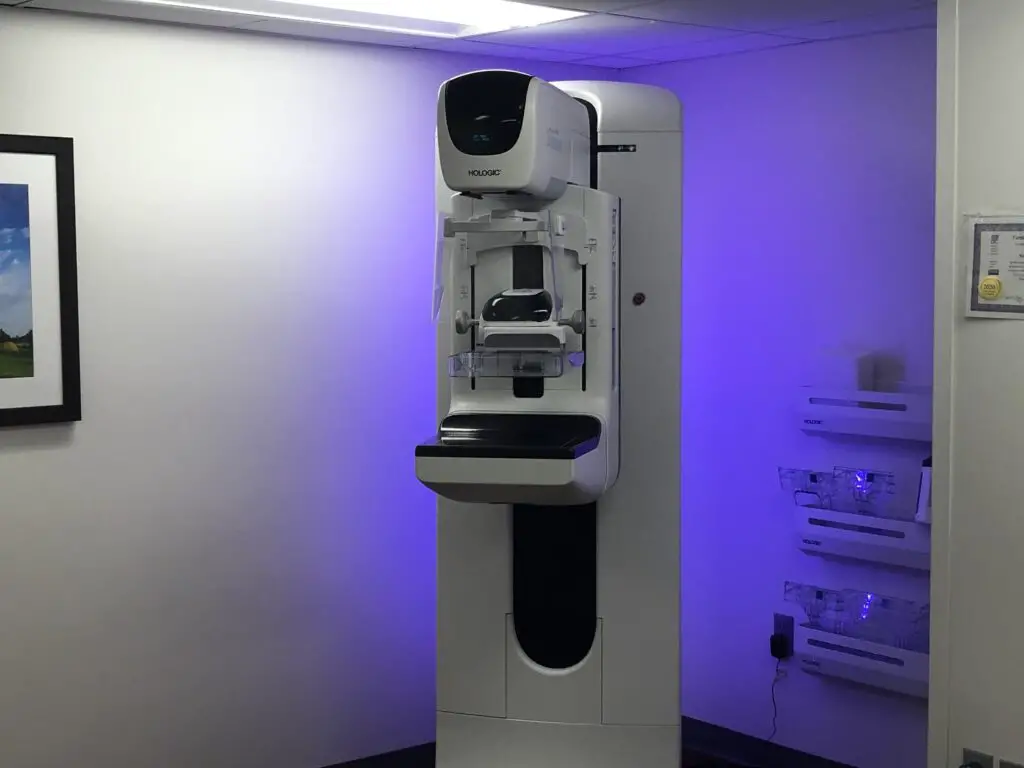 The process is minimally invasive, almost like getting an x-ray. The machine scans more than 200 digital images of the breast. Patient Loretta Tuma has had breast cancer twice and gets yearly mammograms.
Wamego Health Center Senior Administrator Steve Land says one of the best features of the new technology is that it's covered by most insurances.
Tuma was one of the first two dozen patients to use the new 3D equipment. She says the convenience factor is a plus.
The Wamego Hospital Foundation is currently in a $322,000 capital campaign to offset the 3D mammography equipment purchase. Land is confident the community won't have any trouble raising the necessary amount to fund this new technology.
A fundraising Diamonds & Denim event is being planned April 25 at the Columbian Theatre. More details are available on the foundation's Facebook page. The community is embracing that fundraiser with organizers mentioning Friday at least one Wamego bar will offer a "diamond burger" in April to help with the campaign. Details on the fundraiser can be found on the Wamego Hospital Foundation's Facebook page.