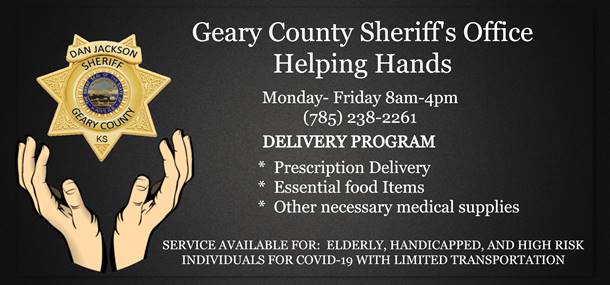 The Geary County Sheriff's Office is implementing a "Helping Hands" initiative to help elderly, limited mobility and/or high risk in the community to help them retrieve essential needs during the virus outbreak.
The agency says it will offer food, prescription and medical supply delivery to those individuals in their jurisdiction. Items have to be within Geary County and delivered to a Geary County address. Items also must be prepaid for the Sheriff's Office to retrieve them.
The program also offers grocery store pickup from the Junction City Walmart and Dillon's Monday through Friday from 8 a.m. to 4 p.m.
Community members can contact the Geary County Sheriff's Office at 785-238-2261 between these hours for more information.