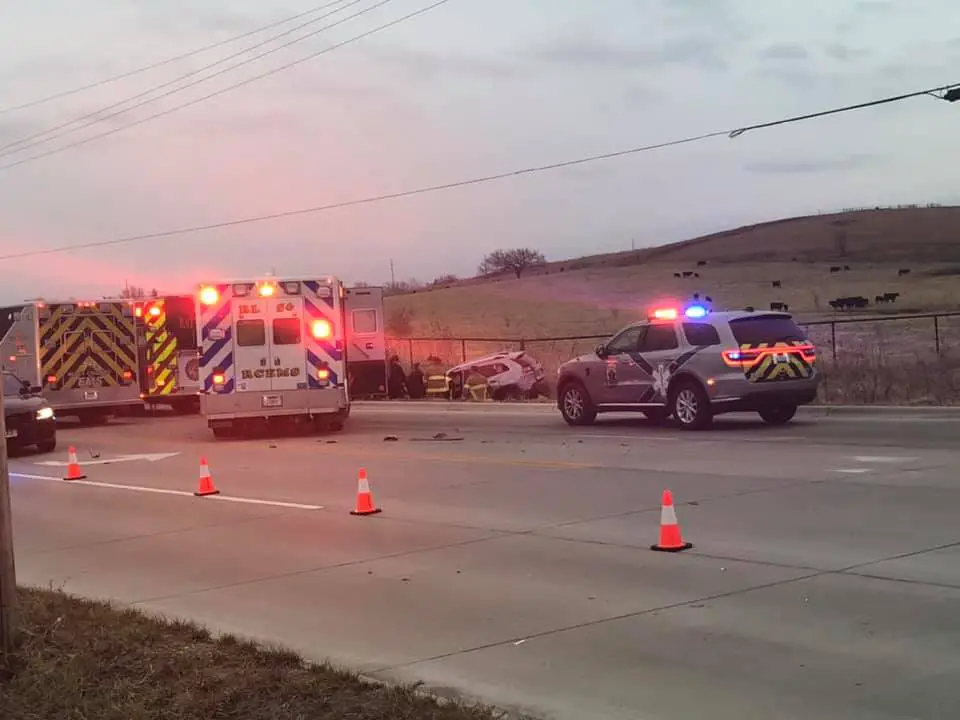 Three people were transported for minor injuries following a 2-vehicle crash in north Manhattan Sunday, according to the Riley County Police Department.
The crash occurred around 7 p.m. near the intersection of Marlatt Ave. and Denison. A passenger car and an SUV collided at the intersection, sending the SUV airborne. It rolled, coming to rest on all four wheels before crashing into the south ditch. The driver of the passenger car, 20-year-old Blakely Mathis of Manhattan was cited for failure to yield the right of way on a left turn.
The driver of the SUV was identified as 25-year-old Destiny Mizell of South Carolina.
No serious injuries have been reported. The occupants of the SUV were taken to Ascension Via Christi for treatment.