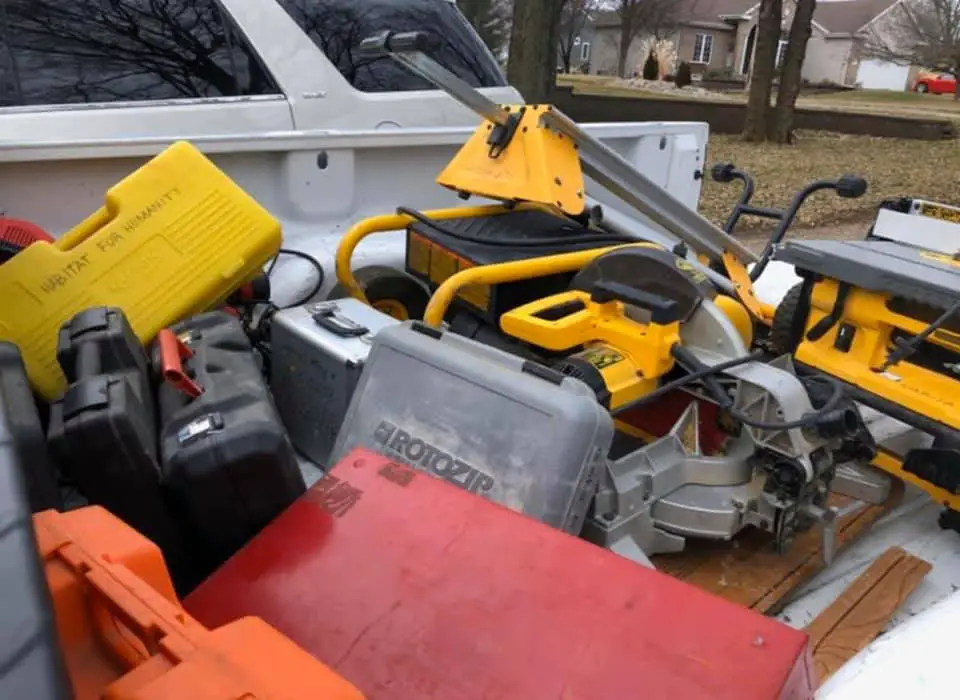 More charges have been filed against the person suspected of stealing tools from the Manhattan Habitat for Humanity's construction site in Ogden in mid-February.
Nicholas Lambert was initially arrested Feb. 25 on offenses of making false information, burglary, two counts of theft, and criminal damage to property. The incidents were reported Feb. 12 after close to $7,000 worth of tools were stolen from the site. Riley County Police added two new charges of burglary and criminal damage to property Tuesday, listing Zermatt LLC as the victim when it was reported someone stole an air compressor and miscellaneous tools, valued at approximately $700.
Lambert is additionally charged with one count of theft in relation to a Feb. 26 reported incident in Ogden. A 38-year-old woman reported items were taken from her property without permission valued at around $975. The arrest report also lists three counts of theft by deception after investigators alleged Lambert sold stolen items to Wildcat Pawn in Manhattan.
Lambert remains in Riley County Jail on a $10,000 bond.
All of the tools have since been returned to Habitat For Humanity.
Speaking on the Greater Manhattan Community Foundation Hour heard Mondays on KMAN, Office Administrator Melody Sexton said it wouldn't have been possible without the help of neighbors.
"We had neighbors at the build site and neighbors in the trailer park that alerted everybody to something going on, and then when we put it on Facebook, we had people sharing the information and that led to a couple of leads," she said.
A tip led Riley County Police to Wildcat Pawn where a number of the tools were recovered. Eventually all of the tools were recovered and Habitat continued on the project, which Sexton says is coming along nicely.
"We've built a wheelchair access ramp and the house has walls, windows, doors and we're putting up siding now. We still need a lot of volunteers," she said.
Sexton says they also need help fundraising for the project.
"We haven't quite met our fundraising goals for this build, so we're using our operating funds. I want to say we're about $50,000 to $60,000 short of the actual dollar amount that we wanted to raise," she said.
To volunteer or donate to the project visit mahfh.org.