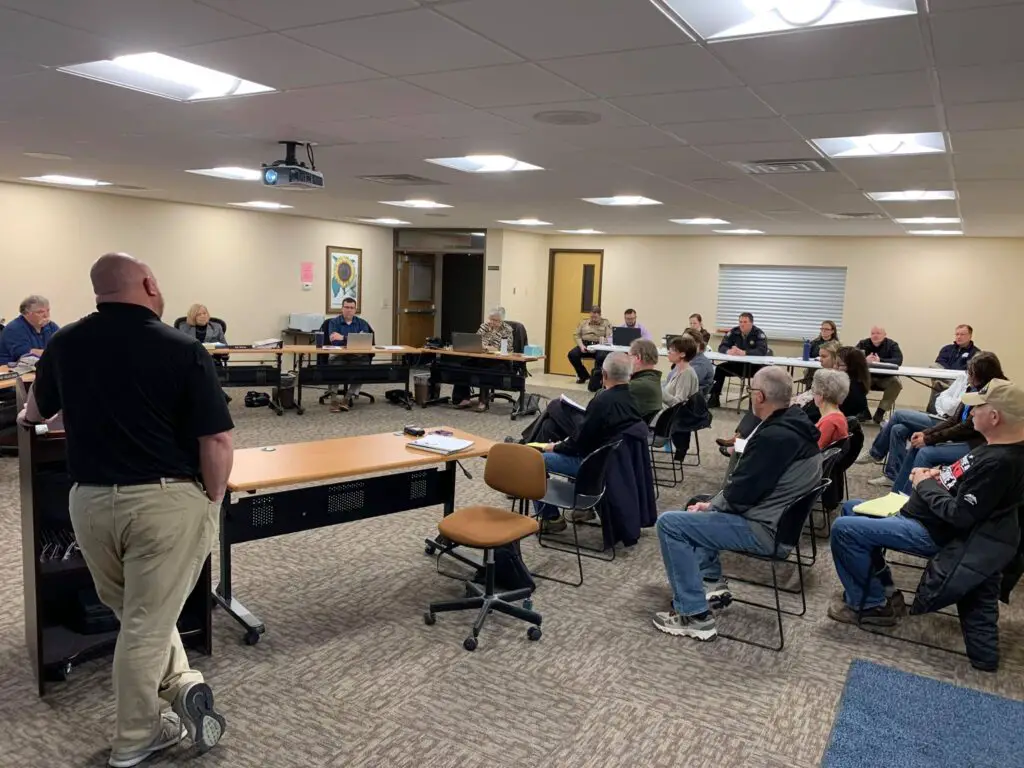 Pottawatomie County health officials say they do not have any confirmed cases of coronavirus in the county.
The county is dismissing rumors of a pending positive case in the county after talk of possible cases in the area came up during the meeting. Dr. Dave Wichman, Chief of Psychiatry at Colmery O'Neil VA Medical Center expressed concern that the county hasn't been proactive enough in responding to the COVID-19 pandemic.
The county said as of 10 a.m. Tuesday there were no confirmed presumed positive cases and that it will push out any confirmation through multiple avenues if and when there are any cases locally. By Tuesday afternoon Kansas had 16 confirmed cases, including its first in western Kansas from a patient in Ford County.
In addition, there are currently no confirmed cases of coronavirus in Riley or Geary Counties, according to their local health departments.
At Monday's meeting, Health Department Director Lisa Kenworthy said social distancing efforts are being put in place to limit potential spread of illness.  Other local government organizations, such as the City of Manhattan and the Riley County Law Board, have adopted practices in their meetings to reduce the risk of spreading COVID-19.
In other business Monday commissioners cancelled the bid opening for the US-24 and Green Valley Road Intersection improvement project.
Bartlett and West Engineering Project Manager Nathan Bergman says the cancellation is due to increased wage rates that are subject to the Davis-Bacon Act, such as those for asphalt laborers.
The Davis-Bacon Act applies to those working on certain federally funded or assisted projects.
County Commissioner Pat Weixelman says he doesn't want the county to be handcuffed by an overly-expensive project.
According to Bergman, part of the project cost could increase from about 3.8 to 4.5 million dollars.