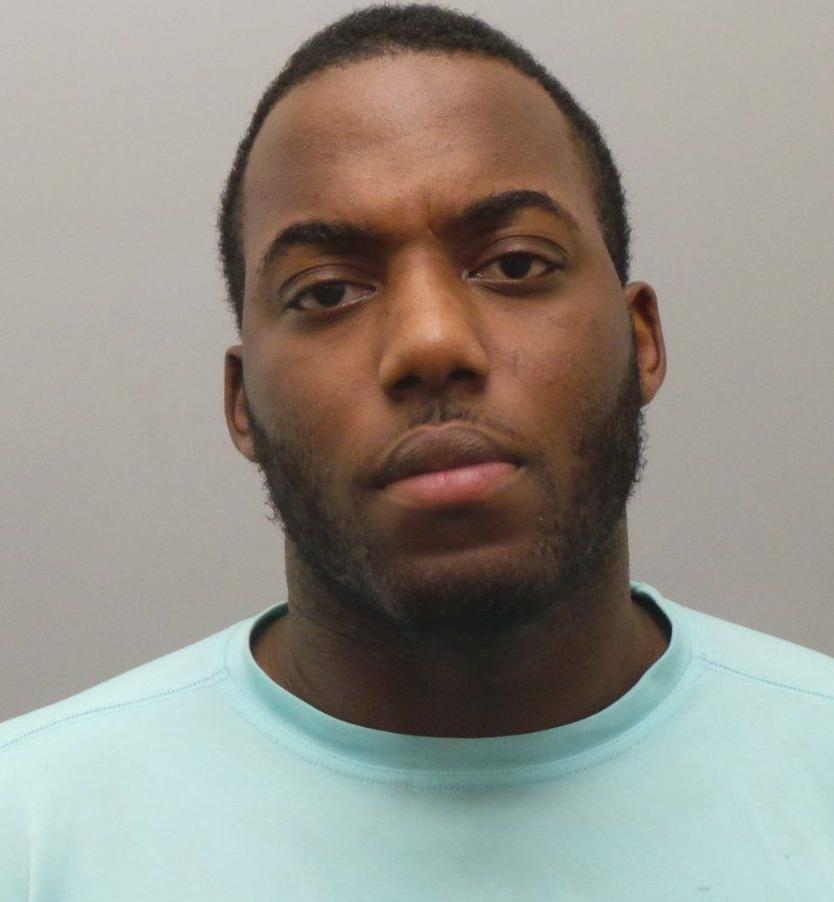 Riley County prosecutors called several witnesses Wednesday in the trial of a Missouri man charged with aggravated criminal sodomy and aggravated burglary.
Devonta Bagley, 25, of Belton, Missouri, is accused of sneaking into another man's room in the Sigma Chi fraternity house at K-State in September 2017. The victim testified in court this week he awoke to a man performing oral sex on him. The victim testified he didn't know the man, nor was he on any dating apps where he could've met him. The victim testified he had been with his girlfriend earlier in the night and had sex with her but she had left a few hours prior, following a party.
Riley County Police Sgt. Rick Deutsch testified he collected video surveillance from the Sigma Chi house which was later posted to the RCPD Facebook page and led to tips that identified Bagley as a suspect. A phone call from Deutsch to Bagley a few weeks later was also played in court, in which Bagley denied he was ever in the building despite him telling investigators a number of his friends had actually reached out to him saying he resembled the suspect. Bagley told Deutsch he had spent the night at a friend's house after a night of drinking in Aggieville.
Jurors were played video surveillance footage showing what appeared to be Bagley attempting to open doors to different rooms, being successful in at least one attempt. They were also shown video surveillance from Johnny Kaw's where Bagley had been spotted earlier that evening and body cam video from their interview with the victim.
Jurors also heard testimony from Bagley's close friend Mark Ruiz, a K-State student who accompanied him to the bar and testified he had no knowledge of Bagley being in the fraternity house and had never met the victim.
Bagley was convicted last year for sexually abusing two male students at the University of Missouri-St. Louis. His case in Riley County had been on hold while that trial proceeded. Bagley was sentenced to two life terms in that case.
Bagley is a former student at both K-State and UMSL.
The trial is scheduled to continue Thursday.