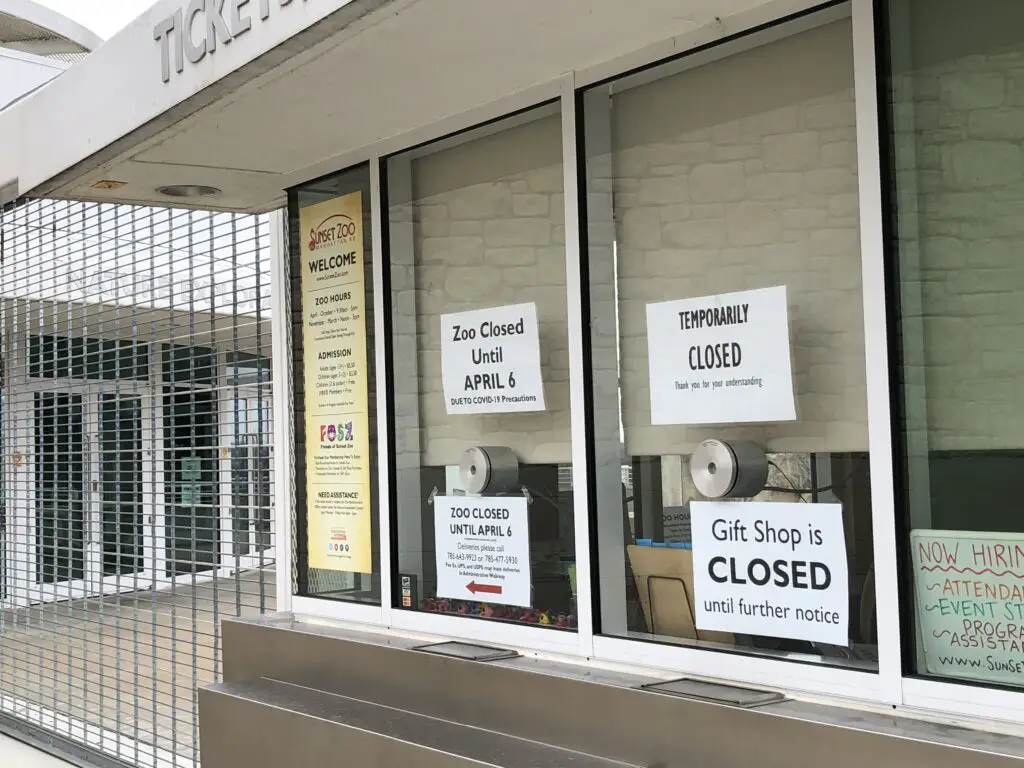 The Sunset Zoo in Manhattan remains closed to the public until at least April 6.
Only essential staff are working at the zoo, making sure animals are taken care of and fed. Speaking on KMAN's In Focus Monday, Marketing and Development Officer Melissa Kirkwood said there would be no shortage of food or supplies for animals during the closure.
"Thankfully we've talked to all of our vendors and none of that will stop and we've got a protocol even for how our vendors access the gate to deliver those supplies," she said.
The zoo was preparing for a potentially banner year with warmer weather and the push toward the outdoor season. Instead, staff are embracing for an economic gut punch, much like the rest of the region.
"It's unfortunate because at this point now before all of this hit, we were doing amazing. We had doubled our attendance almost from last year at this time," she said.
Many of the staff continue to work, albeit remotely. Kirkwood says keeper staff are still providing care to the entire zoo collection. During the shut down, members of the zoo education staff are developing interactive distance learning programs for teachers scrambling to provide an educational substitute to finish the 2019-2020 school year.
Curator of Education Jared Bixby says education staff plan to be at the zoo Mondays and Tuesdays and will provide a link to some of its curriculum support material.
"They can send it out to their students and we can connect with them directly and provide live opportunities to interact with the students. They can see the animals and we can help them with the science curriculum to help finish out the year," he said.
The programs are being offered to teachers in Manhattan, Ogden, Junction City and Wamego. Bixby says the programs have never really taken off at the local level, but says now is a great opportunity to pilot them for educators.
"If it's something that parents are interested in and want to see their children's class get involved with or be able to interact with, give the teachers a week or so and if they're not hearing anything make sure they are aware of this opportunity to enhance their classrooms," he said.
Looking ahead, Bixby says the zoo is still planning on hosting youth summer camps, but registrations for those remain on hold.
Party for the Planet, the zoo's popular Earth Day celebration April 25, which includes free admittance has been canceled, with the zoo hoping to reschedule it at a later date.