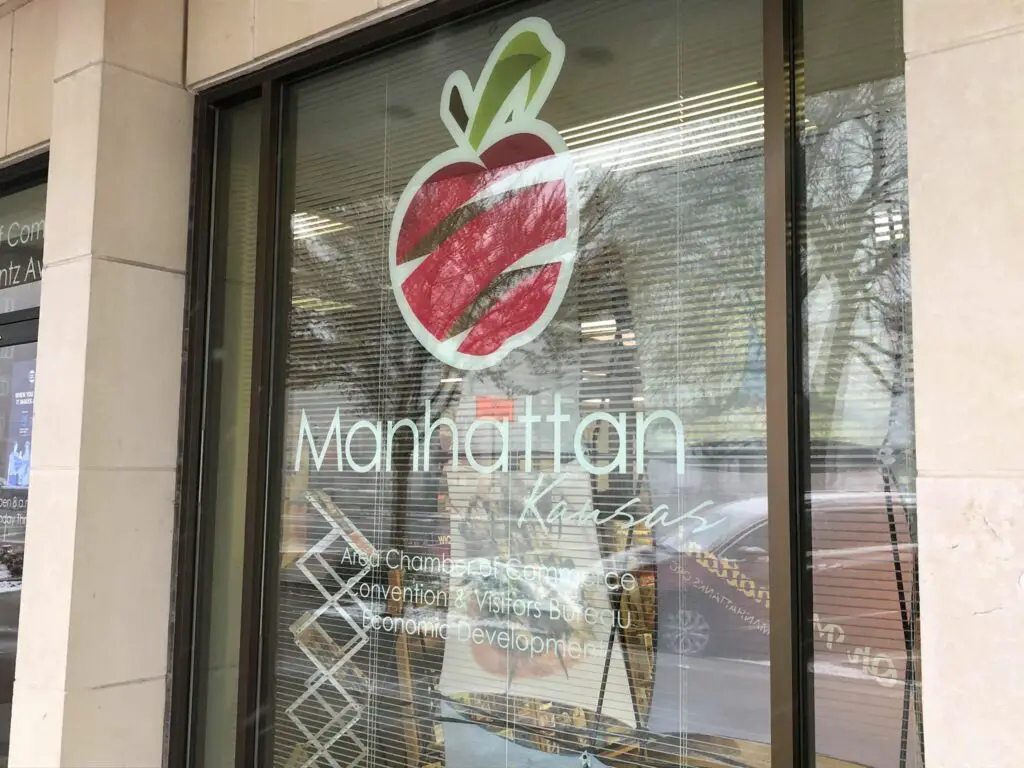 The first round of Manhattan Business Emergency Assistance Loans were distributed this week from the City of Manhattan's Economic Development Fund.
All told, 47 local businesses have received $208,840 in assistance. Most of those were directly deposited this week, within 10 days of the city commission approving the half million dollar loan request from the Manhattan Area Chamber of Commerce to create a relief fund. Chamber President and CEO Jason Smith explains how businesses will utilize those funds.
"Those were primarily to take care of immediate bills like rent, utilities, things that would have potentially created a long-term detrimental impact on that business," he said.
Businesses can apply for up to $5,000 through the relief program. The no-interest loans must be paid off in 36 months and the first four months require no payments.
Businesses receiving the loans are as follows.
1419 Mercantile – $5,000
63 Party Bus & Transportation – $3,650
9Round Fitness – $3,271
Acme Gift & Thread – $5,000
Aggieville Barber – $1,620
AJ's NY Pizzeria – $5,000
Bandit Coffee Café – $4,875
Bluestem Bistro – $5,000
Bob Joyce Agency – $3,110
Bockers II Catering – $4,270
Borck Brothers Menswear – $5,000
Carpet Cleanse – $5,000
Confetti & Cashmere – $4,150
Cool Care Club – $3,680
Elevation Studios – $2,460
Far Out Arcade – $990
Full House Chinese Restaurant – $5,000
Gaia Salon Spa – $5,000
GT Jewelers – $5,000
Hilton Garden Inn & Manhattan Conference Center – $5,000
IHOP – $5,000
J&C Imaging – $3,000
Jeff's Pizza Shop – $5,000
K-Scrubs – $4,825
Light Box Tattoo – $3,605
Little Apple Brewing Co. – $5,000
Little Apple Lanes – $5,000
Mrs. Powell's Bakery – $5,000
Old Chicago Pizza & Taproom – $5,000
Orange Sky Yoga – $4,700
Outer Rim – $5,000
Pfeifley Jewelers – $5,000
Planet Beach Spa – $4,830
Professional O&P Services – $5,000
Public Hall – $5,000
RC McGraws Bar & Grill – $4,070
Shaw Family Chiropractic and Acupuncture – $4,505
Sorell-Iversen Chiropractic Clinic – $5,000
Subs-N-Such – $4,100
Super Cub & Acme Local – $5,000
Syndicate Tattoo – $4,475
That'll Buff Out – $3,575
The Boutique – $5,000
The Dusty Bookshelf – $4,630
The Hi Lo – $5,000
The Village Geek – Manhattan – $5,000
Widgets Family Fun – $5,000