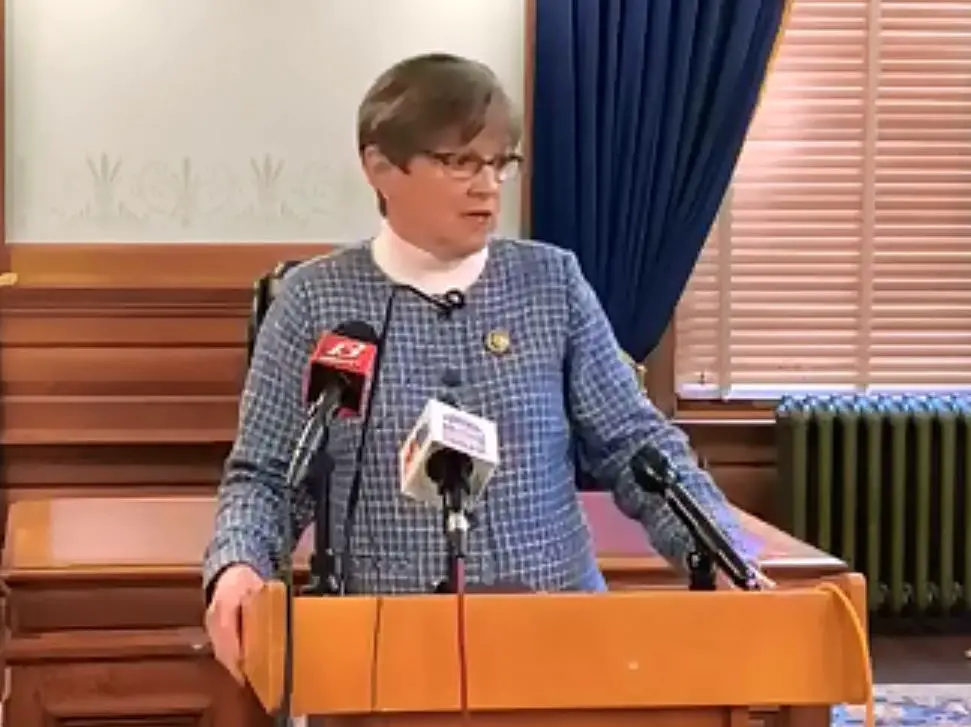 A federal judge has blocked Gov. Laura Kelly's executive order limiting religious gatherings to 10 or fewer people to slow the spread of the coronavirus.
The decision, which came down late Saturday from U.S. District Judge John Broomes in Wichita prevents the enforcement of the order issued by Gov. Kelly if pastors and congregations observe physical distancing measures. The judge's decision remains in effect until May 2. He has a hearing scheduled Thursday in a lawsuit filed against Kelly by two churches and their pastors including Calvary Baptist Church in Junction City and pastor Aaron Harris.
Last weekend, the Kansas Supreme Court overturned the Legislative Coordinating Council's 5-2 vote to overturn the governor's order saying the council didn't have the authority to override the order. However it did not rule on the constitutionality of the order, the basis of the lawsuit filed by both churches.
Under Broomes' order, churches must abide by recommendations for physical distancing that people stay 6 feet apart and continue following other practices the lawsuit said they had imposed, such as not using collection plates.
Gov. Kelly issued a statement following Judge Broomes' order Saturday night saying her executive order was about saving lives and slowing the spread of the virus to keep neighbors, families and loved ones safe.
"This is not about religion. This is about a public health crisis," Kelly said. "This ruling was just a preliminary step. There is still a long way to go in this case, and we will continue to be proactive and err on the side of caution where Kansans' health and safety is at stake."
Kansas Attorney General Derek Schmidt, who was instrumental in overturning the initial order last week with Republican leadership before the Supreme Court weighed in, issued the following statement Saturday.
"Today's judicial ruling is a much-needed reminder that the Constitution is not under a stay-home order and the Bill of Rights cannot be quarantine,"he said.  "The Constitution protects our liberties especially during times of crisis, when history reveals governments too quick to sacrifice rights of the few to calm fears of the many. As I have consistently counseled, the governor of Kansas must not discriminate against religious gatherings by threatening worshipers with arrest or imprisonment while allowing similar secular gatherings to proceed."
Schmidt says his view is that churches, synagogues, temples and mosques should cancel all in-person services and instead worship remotely, but says he may not impose that preference selectively on Kansans of faith but not others and says Gov. Kelly also may not.
Many Kansas churches have moved services online. The two that are suing argued Kelly could have imposed less restrictive measures on churches to slow the spread of the coronavirus. They said Kelly's stay-at-home order had exceptions for numerous "essential" businesses, while her policies unfairly targeted and showed "hostility" toward churches.
Kelly said there have been eight other legal challenges to similar orders by governors restricting church gatherings, and this is the first time a court has ruled against it.