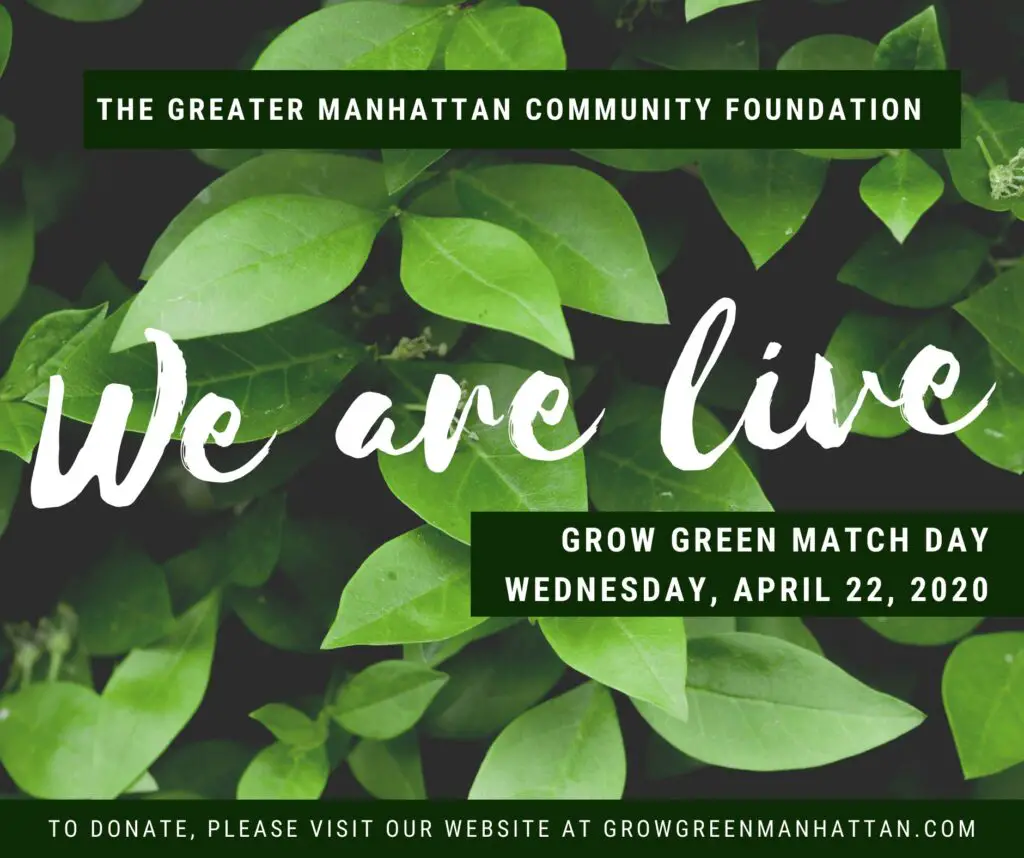 Area nonprofits received a welcome boost to funding Wednesday with a record $768,307 raised in 24 hours of online fundraising through the eighth annual Grow Green Match Day.
The total surpassed last year's donations by more than $250,000. The amount of donor gifts also increased from more than 2,600 a year ago to over 4,200 this year. The Greater Manhattan Community Foundation also set up a COVID-19 Recovery Fund where donations were matched at 100 percent. The fund ended the 24 hours of fundraising with over $69,000.
Elsewhere, Shepherd's Crossing raised $51,350, the Crisis Center's new shelter fund raised $45,902 and the Flint Hills Breadbasket raised $43,064. See the entire list of donation totals here.
Official final totals will be announced once all mail-in donations are received.