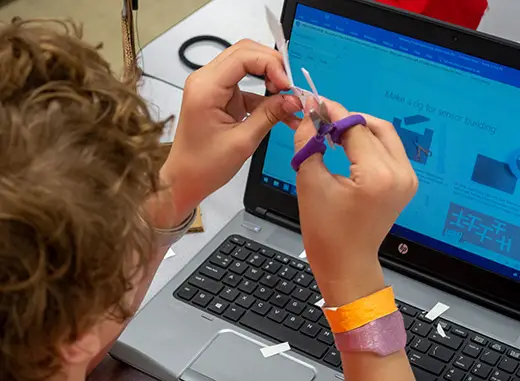 Manhattan-Ogden USD 383 and the K-State College of Education will proceed as scheduled with the 10th annual STEM Summer Institute, this time in an online format.
The program will begin on June 1 and go through June 25, Monday through Thursday from 8:30 to 11:30 a.m..
Students from Manhattan-Ogden USD 383 and other schools districts who will be in 6th through 9th grade this fall are welcome to enroll in the institute at usd383.org.
The cost of the program is $100 for students who qualify for full-priced lunches, $42 for those who qualify for reduced lunches and $28 for those who qualify for free lunches.
There is a military discount of 10 percent.
USD 383 will provide iPads for in-district students, but out-of-district students will need to supply their own devices. Program activities will also involve the use of household materials which will be listed on the institute's website.
Those wanting to donate resources or time to the program or program participants can contact USD 383 Teaching and Learning at 785-587-2000 ext. 1850.