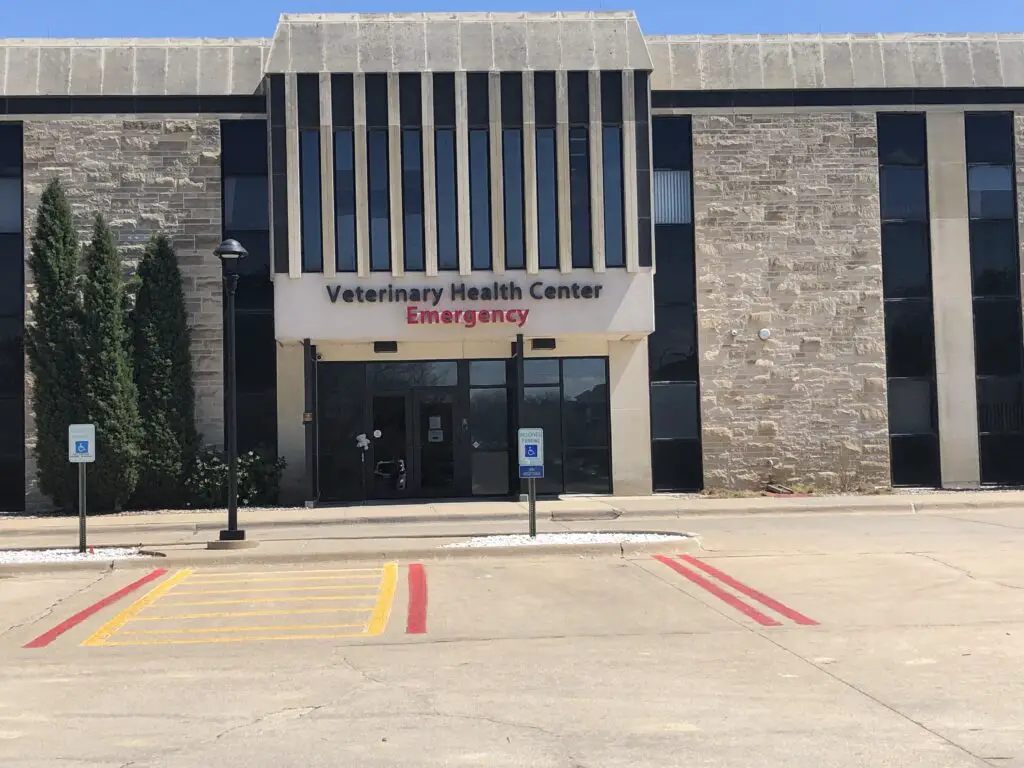 The shift to online only curriculum has been especially challenging to students in the K-State College of Veterinary Medicine.
Assistant Professor of Veterinary Oncology Dr. Raelene Wouda says those fourth year students typically receive hands-on course work for the entirety of their final year.
"They spend their time working in the veterinary health center in the teaching hospital on either the small animal side or large animal side. They have rotations outside of the hospital in clinics across Kansas, other states or even overseas," she said.
And the college attempted to keep clinical work as long as they could through safe social distancing, only transitioning all of that to online as recently as last week.
"So they're not seeing the patients in person anymore but we're doing tutorials, taped examples and discussions online with them everyday so they can graduate on time and move on to their jobs," she said.
The Veterinary Health Center is also doing what it can to limit the use of personal protective equipment and other medical equipment to ensure it's available to local human hospitals in the event of a shortage. Dr. Wouda says the hospital operations have drastically changed daily operations.
"We've changed the way we admit patients into the hospital and discharging them the hospital," she said.
They are also limiting the amount of cases they see when possible.
"We are trying to limit numbers to urgent, emergent or critical cases and to see less of what could be deemed a routine case that could be delayed and have the same outcome for that patient," she said.
According to K-State Today, labs and colleges across K-State have contributed more than 60,000 items of critical personal protective equipment (or PPE) to the Kansas Division of Emergency Management and the Riley County Emergency Operations Center to distribute to health care professionals both at the state and county level. That includes more than 58,000 gloves and nearly 1,600 N95 masks in addition to lab coats, testing equipment and safety goggles.
Dr. Wouda also shared some preliminary research information regarding animals and COVID-19.
While the possibility certainly exists for positive patients to pass the virus onto their pets, Dr. Wouda says it appears to be extremely rare. She says that is supported by preliminary research from labs across the world.
"There's a recently published paper online that suggests that dogs, pigs, chickens and dogs see the virus replicating very poorly, which is very encouraging," she said.
The preliminary research isn't as promising for cats.
"Some research suggests they might be able to transmit it to one another, but it's really preliminary so we do not no that, and there is no evidence that says they can transmit (the virus) back to people," she said.
Health experts from the KSU College of Veterinary Medicine join KMAN's In Focus at 9:07 a.m. on the second Monday of each month. Tune in on May 11, to hear from Dr. Sue Nelson, clinical professor and veterinarian.