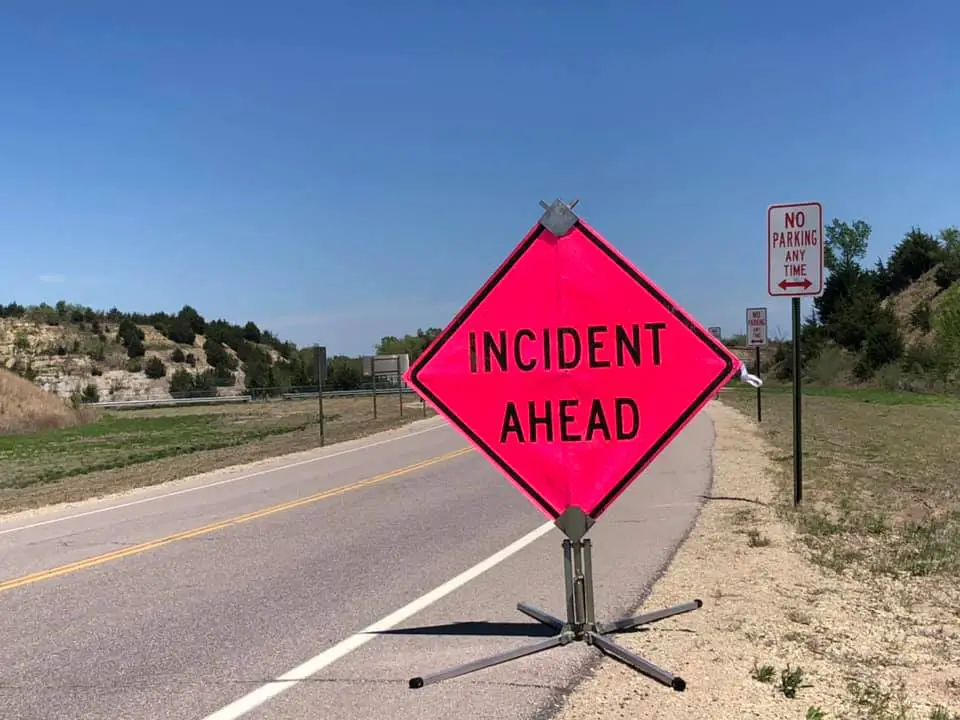 A motorcyclist was air lifted to a Kansas City area hospital Thursday following a crash east of Tuttle Creek Reservoir on Highway 13.
According to Trooper Ben Gardner with the Kansas Highway Patrol, the crash involved a motorcycle struck by a semi, which happened shortly after 11:30 a.m. east of the Dyer Road intersection. The motorcyclist sustained life-threatening injuries and received life-saving medical help from a fast-acting on-scene Pottawatomie County deputy who formed a tourniquet on the crash victim's leg.
The Kansas Highway Patrol crash log states that the motorcyclist was southbound on a curve along Hwy 13 while the semi was northbound at the same location. The motorcyclist traveled left of center and the semi made an evasive maneuver to the east shoulder. As a result, the motorcycle struck the driver's side fuel tank as well as the truck's second and third axle tires. The motorcyclist, who was not wearing a helmet came to rest in the roadway.
The motorcyclist was identified as 47-year-old Delbert Henson of Wamego. He's currently being treated at KU Medical Center for serious injuries.
The semi driver, who was not injured, was identified as 24-year-old Alex White of Wamego.
The crash shut down Hwy 13 for more than three hours east of Dyer Road.