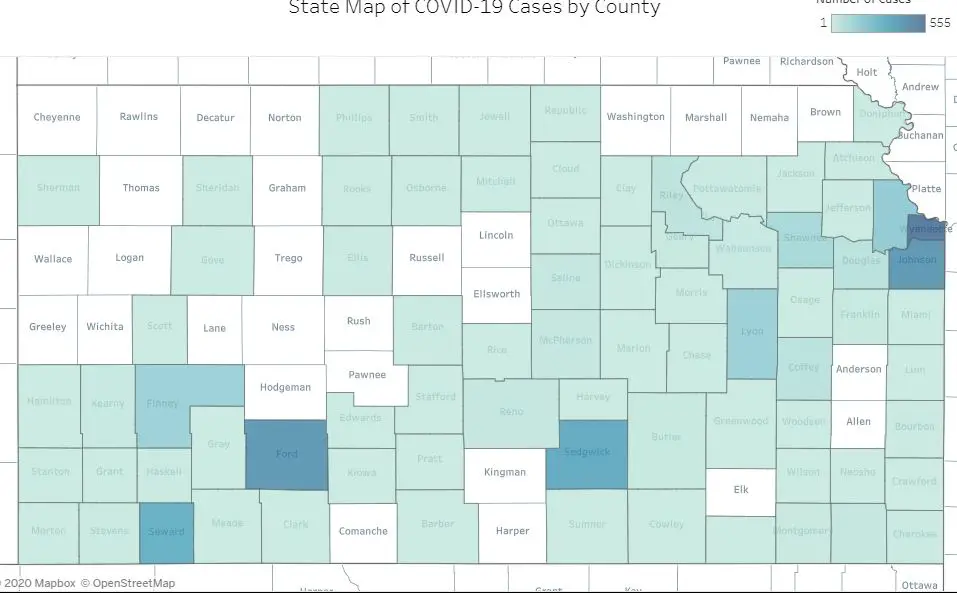 Riley County continues to see a climb in the number of positive cases of the coronavirus, while more people recover and more testing becomes available locally.
As of Saturday, the Riley County Health Department saw three new confirmed positive cases reported in two 23-year-old women and one 22-year-old man. All three are known contacts of positive cases. They are isolating at their homes.
So far, 43 Riley County residents have tested positive for the coronavirus since March 20. That's an average of about 1.2 new cases per day. As of Saturday, 21 of those patients have recovered and 22 are active. There are currently no Riley County residents hospitalized. Health officials have 18 tests pending and have seen 269 negative test results. Riley County's case count has grown by 16 since April 18.
One new positive case of coronavirus was reported Saturday in Pottawatomie County, for a total of nine. Four of those are active cases. Geary County is reporting 11 total cases, including two new positives as of Saturday.
According to the Kansas Department of Health and Environment, statewide the case count eclipsed 3,000 Saturday, a majority of those reported in the Kansas City area, Wichita and southwest Kansas. Ford County, home to Dodge City, had 419 positive cases Saturday. That's about 1 percent of the county's total population (33,619) and four less cases than Johnson County (423), the state's most populated county. Wyandotte County, in the Kansas City area had totaled 555 cases as of Saturday.
The coronavirus has resulted in 117 deaths in Kansas, according to KDHE. Currently, there are 474 Kansas residents hospitalized for virus complications.