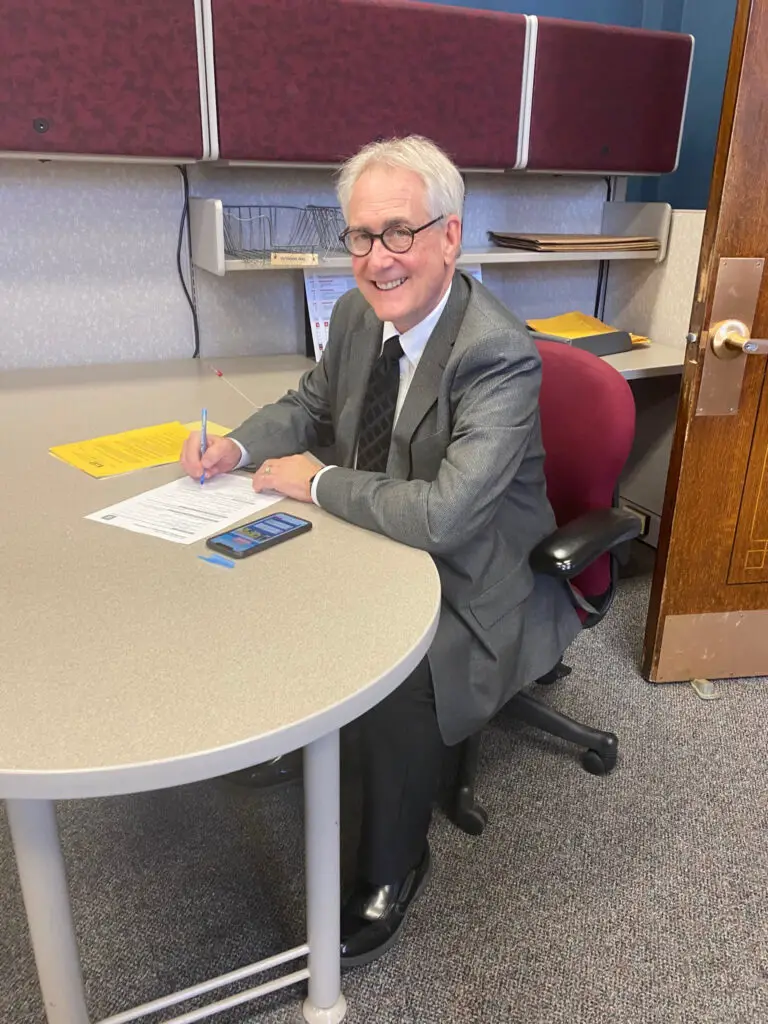 A lot of questions remain from a legislative perspective amid the COVID-19 pandemic.
State Sen. Tom Hawk of Manhattan says he hopes the National Bio and Agro Defense Facility (NBAF) will play a key role going forward with any future pandemics with animal disease, knowing well that many diseases can be transferred from animals to humans.
NBAF Communications Director Katie Pawlosksy says that while NBAF will largely
focus on animal diseases, it could play a supporting role in future public health crises with respect to livestock research, diagnostics, countermeasure development, training and response.
"Some studies have pointed to the fact that COVID-19 has an animal component, which means it could fall into the zoonotic category. In fact, over 70 percent of emerging diseases that have affected humans in the last 10 years have an animal component," she said.
Pawlosky also says the training facilities will allow NBAF to double the number of trained veterinarians by the Foreign Animal Disease Diagnostic Laboratory (FADDL) team every year as part of the  Foreign Animal Disease Diagnostician Course, which provides an opportunity for federal and state veterinarians to see these diseases in real time so they can better understand them and know what to look for should an outbreak occur.
—
Impact on elections
Hawk says questions are already coming to light about the potential for all mail balloting during the Kansas primary and general elections, scheduled for August and November respectively.
Hawk says he's heard from Riley County Clerk Rich Vargo, a longtime advocate for mail-in voting, who believes the pandemic illustrates a clear need to move on the matter.
It's unclear if and when the lawmakers will head back to Topeka. Both chambers are adjourned until at least April 27, and if they don't return to session by May 21, the session will be called by leadership to a close.
Kansas law currently allows mail ballot elections only for special questions and not for elections with candidates on ballots.
—
How lawmakers are adjusting to "new normal"
Since lawmakers passed the budget in mid-March before adjourning due to the pandemic, Hawk has been working from home and says he's been flooded with emails and calls from small business owners asking about 2020 tax estimates needing to be done for those who owe money to the state.
Earlier in the week Gov. Laura Kelly announced an executive order waiving a week long waiting period as well for anyone filing unemployment claims after calls skyrocketed toward the end of March. Speaking of the governor's approach, Hawk says many of her moves are slowly gaining acceptance among even her sharpest critics.
Hawk announced last month he is campaigning for a third term in the Senate, primarily because he believes his constituents need continuity during a time of uncertainty. Republican opponents include Craig Bowser and Bryan Pruitt.