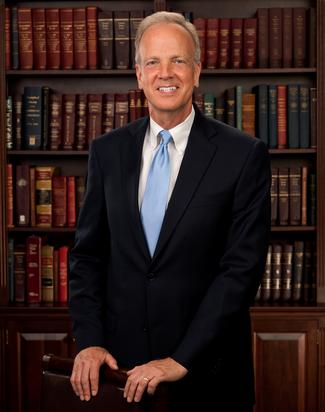 U.S. Senator Jerry Moran is calling for widespread testing to get Kansas and the national economy back on its feet.
The Manhattan Senator joined a conference call of medical experts from the University of Kansas Health System and Kansas Department of Health and Environment Secretary Dr. Lee Norman. Moran says he plans to do everything he can to get more people tested in Kansas and across the country.
"As someone who is appropriating taxpayer dollars to fight COVID-19 and its consequences, those resources are not unlimited, particularly with an economy that is not generating tax revenues. It can't go on forever," he said.
Moran says he's heard from a number of business owners who fear they may not survive an extended shutdown. A key provision to reopen government and businesses will hinge on testing. Kansas recently ranked last in per capita testing among states, according to data from the Reno County Health Department with a rate of 468 tests per 100,000 people.
"To get us back to a level of comfort, a level of confidence, testing becomes all the more important, as we wait for a vaccine," he said.
Dr. Norman says testing should be a priority, but is also calling for more bed space and encouraging personal responsibility as the pandemic continues.
"You can test until the cows come home but that doesn't do any good unless you do something about it and that's why we're bringing on 400 additional people to do contact tracing for earlier quarantine and isolation of those people that we find from enhanced testing," he said.
KU Health System Chief Medical Officer Dr. Steve Stites echoed Moran's comments for increased testing availability. Stites also dismissed claims from non-medical experts who compare the death rates of influenza to that of COVID-19. Stites says influenza has a death rate of about 0.5 percent, while the death rate for patients with the coronavirus is unknown since medical officials don't have a firm grasp on how many in the public are infected.
"We don't see this number of admissions coming in to the hospital with influenza, nor do we see anywhere near this number of deaths from influenza of people who came into the hospital. It is not comparable," he said.
The case fatality rate has shown up to be 20 times that of the flu, according to Medical Director Dr. Dana Hawkinson who says there are vaccines and treatment for the flu while that is not readily available for COVID-19 patients.
"Some of those deaths with influenza are also because of secondary bacterial infection, bacterial pneumonia. We don't see that. As we talk about the rate in which (COVID-19) spreads, that is when you have an overwhelming of healthcare resources," he said.
Stites says it is true that influenza claimed the lives of 22,000 Americans in 2019. The death rate for COVID-19 was over 35,000 in the U.S. as of Friday.
"We're still at the tip of the iceberg for COVID-19, so they are not comparable. It is not a fair comparison," he said.
Following numerous governors, including Kansas Gov. Laura Kelly extending stay-at-home orders until early May, a growing number of people have grown anxious and protests are being planned at state capitols including Topeka next week. Sen. Moran recommends for those who do exercise that right, they should not do so in large gatherings.
"I would encourage people not gather," Moran said. "I'm all for public protest. It's part of our democracy and people have every right to complain and suggest and encourage government to do different things than what's being done. Or to support what's being done. But it ought not be done by the gathering in large crowds."
Medical experts believe Kansas will reach its peak by late April. The statewide stay-at-home order is in place through March 3.