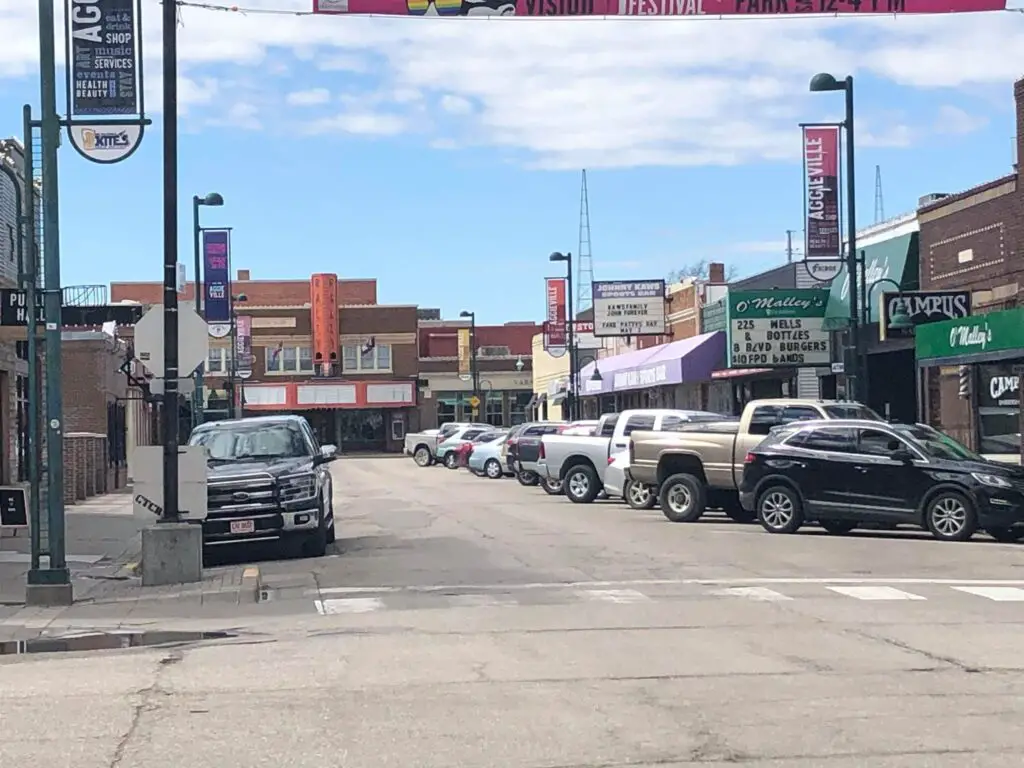 Many Aggieville businesses remain closed until at least next week.
The second phase of the Riley County Reopening Plan begins May 18 and will include bars and clubs, and gatherings will be increased to 30 people. As for now, none of the businesses in Aggieville are in danger of closing, thanks to support they've received from the federal, state and local levels.
"That's an amazing testament to what the government's done and what the locals have done for these businesses because being out of business for eight or so weeks with no income, that should keep most businesses out of business," said Aggieville Business Association Executive Director Dennis Cook.
Cook credits that help, especially from MHK Together, as the primary reason no businesses have been forced to permanently close.
While the outlook is somewhat improved for those bar and nightclub owners, it's far from a time to celebrate just yet. Cook says those establishments are gearing up for what's traditionally the slow season, with school out and students gone for the summer.
"Hopefully as we come out of this in the next couple of weeks, we get a lot of local support, because I think the locals do love coming down to Aggieville and this would be the perfect time to come down and help out these local businesses," he said.
The reopening approach is being done with a measured approach. Cook notes the business owners care deeply about their businesses and customer health.
"They do care and they care a lot. As much as they've been hurt by not being open, they didn't just jump out and make a poor decision about reopening when they weren't ready. I think it's a great testament to who we have in business, not only in Aggieville, but across town," he said.
To see specific Aggieville business operation adjustments, visit Aggieville.org and click the link on the main page.