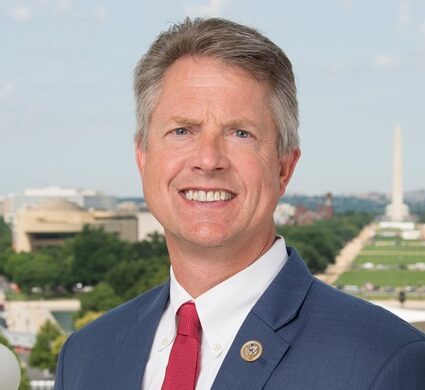 Kansas 1st District Congressman and Senate hopeful Roger Marshall was in Manhattan Tuesday amid his 20-county farm tour.
Marshall says the goal of the tour is to allow him to hear firsthand some of the needs, challenges and opportunities facing farmers in other parts of the state, outside his congressional district.
If elected, Marshall plans to seek a spot on the Senate Agricultural Committee. His trip also included a visit with corn growers in Westmoreland. He currently serves on the House Agricultural Committee.
He says the federal government is improving its response to the coronavirus pandemic and shared optimism that a vaccine could be readily available by the end of the year.
Marshall favors reopening schools in the fall, citing there is a safe and responsible way to do so. He claims the chance of a healthy child dying from the novel coronavirus is very slim and the number of admitted patients to hospitals is also declining in Kansas.
Marshall says the benefits of kids returning to school far exceeds the risks they may face to virus exposure.
As for the risk to teachers being possibly exposed, Marshall said he is concerned but also has faith in superintendents to put those teachers in the safest position to succeed.
Marshall also took time Tuesday to address attacks from opponents in the Senate race, most notably from former Secretary of State Kris Kobach, who earlier in the week criticized Marshall for missing an ice cream social with Harvey County Republicans earlier in the week. Kobach on social media called Marshall a "chicken." Marshall did not directly respond to the incident but took time to call out Kobach for past failures.
Marshall also took time to talk about trade, most notably some of the efficiencies that will be brought about by the newly signed U.S.-Mexico-Canada trade agreement. It's predecessor, the North American Free Trade Agreement (NAFTA) was crafted in 1989 before the rise of the internet.
Marshall says a key component of negotiations within the new trade deal is the opening of Canadian dairy markets to the growing Kansas dairy sector.