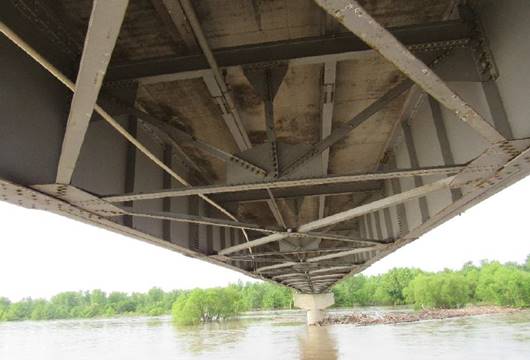 A joint agreement has been reached between the Pottawatomie and Wabaunsee County Commissions to move forward with a $200,000 engineering study for repair of the Belvue Bridge.
The two boards met for close to an hour Monday before agreeing to have their attorneys draw up an agreement for research into the eventual $7.5 million project that will extend the life of the bridge for 40 years. The votes were 2-1 by both commissions.
Pottawatomie County Commission Chair Dee McKee dissented saying that bridge isn't as big of a priority for the county, given its other current infrastructure needs.
The statutory cost-share is 83 percent the responsibility of Pottawatomie County and 17 percent for Wabaunsee County. Wabaunsee County commissioner Jim Suber also dissented saying he'd prefer having a bridge that lasts longer.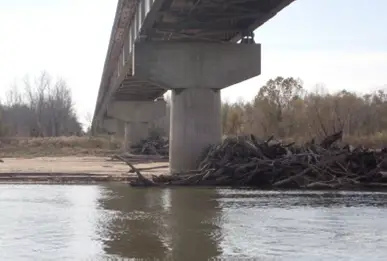 The two counties have long agreed that repairs are needed, but have struggled to come to an agreement over how to pay for improvements. Last month, Wabaunsee County proposed an $11.5 million project to extend the life of the bridge out 100 years. But Pottawatomie County, facing other critical road repair needs, countered with a $7.5 million project.
Pottawatomie County commissioner Pat Weixelman stated if the higher option was selected, he'd like to see Wabaunsee County shoulder 50 percent of the cost.
Weixelman was responding to Wabaunsee County commissioner Jim Suber's criticism of the deteriorating bridge.
Deck repairs will be made on the bridge beginning next week on the bridge. Both commissions agreed to close the bridge temporarily to complete that work. It will result in daily closures from 8 a.m. to 4 p.m. Oct. 26 through Oct. 30.