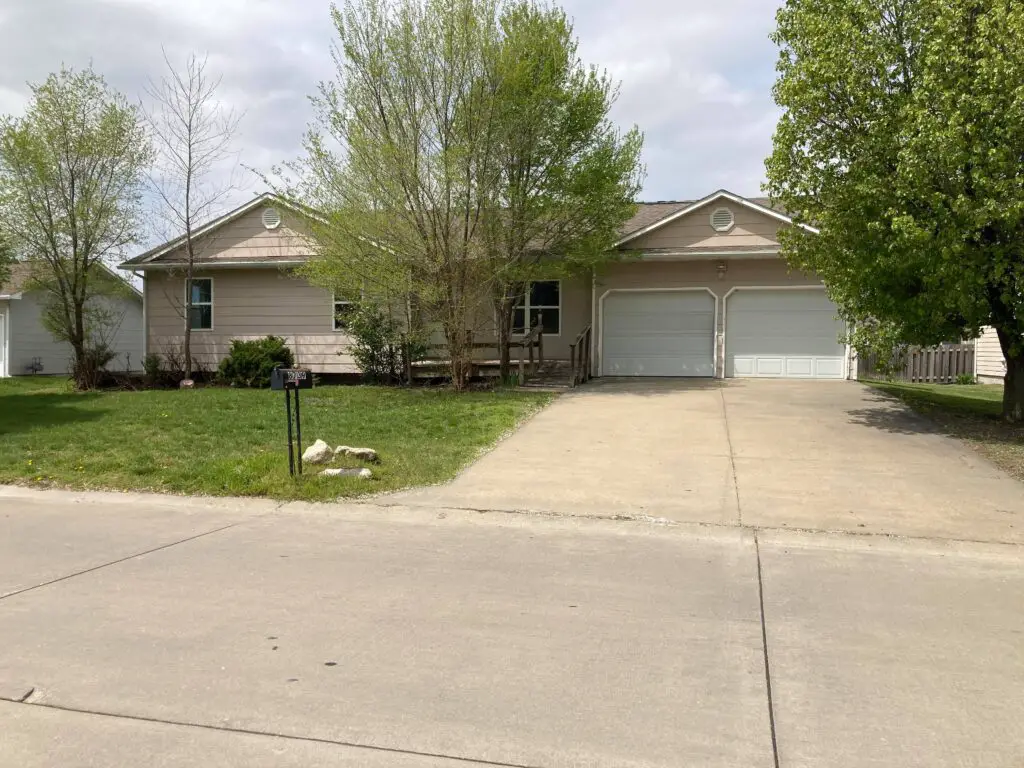 Pottawatomie County Commissioners heard a concern Monday about an abandoned house in Blue Township.
Resident Richard Wollenberg says the home at 8739 Eagles Landing Drive has been vacant for an extended period of time. The homeowner, who now lives in Connecticut, has not maintained the home and Wollenberg says the building, which is deteriorating has had issues with kids playing inside.
"What I'd like to see happen is that you start an abatement process where you charge them, send them a letter to them every month, and say that they need to do something with this house," Wollenberg said.
He suggested that might include maintenance, painting, fix it up, lock doors to keep kids and others out of the home. Wollenberg told commissioners he's seen very little upkeep on the property and claims the roof leaks, the building has mold and on occasion, the front door has been left wide open, creating an opening for kids and others to have open access to the property. He says it could become a dangerous situation if the property continues to sit as is.
Pottawatomie County Counselor John Watt says the county has no enforcement mechanism for these types of issues, but says neighbors might have legal recourse via common law nuisance theory. That would require litigation.
"That lawsuit would name the owner or owners of the property. If there's a mortgage on the property, the bank would have to be included in that lawsuit. The down side for those neighbors is that if they did something like that, it is at their cost and their expense," Watt said.
Watt says the best next step might be for Wollenberg or neighbors of the property to reach out to their homeowners association. Commission Chair Greg Riat also mentioned it's not in the county's interest to do anything with the property.
Pottawatomie County tax records show the property owner is Anibal Romero of Greenwich, Connecticut. He has continued to pay property taxes, through last year.