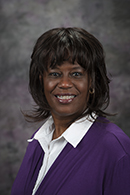 Kansas State University President Richard Myers has named longtime College of Education faculty member Be Stoney as interim chief diversity and inclusion officer.
Stoney will serve while a national search is conducted to permanently fill the vacancy left by Bryan Samuel, who is departing K-State for a similar position at the University of Texas at Arlington.
In a news release Tuesday, Myers said Stoney will be relied upon to help the university promote a culture of inclusion. She'll also help continue implementation of all diversity and inclusion plans in place, including the Action Plan for a More Inclusive K-State.
Stoney, who has been with K-State since 1999, is an associate professor of curriculum and instruction and a certified qualifying administrator for the Intercultural Development Inventory. She's also a current member of the Riley County Law Board.